So you've never been barreled before? Or maybe you have, but you have no idea how it happened or how to make it happen again. How do you learn how to get tubed? Go to a place where hollow waves are plentiful, team up with a crew of other supportive ladies to cheer you in, seek advice from people who know what they're doing and can help point out what you're doing wrong or how to do it better! We're here to make that happen and we are super excited about it!
If you're ready to work on your barrel riding skills or get your very first tube, then come and join us Oct 28-Nov 4 for our first shortboard-only advanced clinic. 
The Surf
We'll be staying just a short walk from a beach break in North Nicaragua that was listed in Surfer Magazine as the "easiest place to learn to get tubed". While it is still a thumpy wave breaking over shallow sand and wipeouts are guaranteed to occur, it's not as heavy as other hollow waves around the world, and much less risky since it's sand instead of sharp reef below. Our goal will be to get you your first legitimate tube ride (and your second and third…).
The first high tide week in November has been one of the best weeks of the year at this spot over the last few years. Of course we cannot perfectly predict what the conditions will be like (if only we had that power!), but early November is typically graced with good winds, well-formed sandbars, and nice small to medium-sized swells, which is exactly what we want for this location.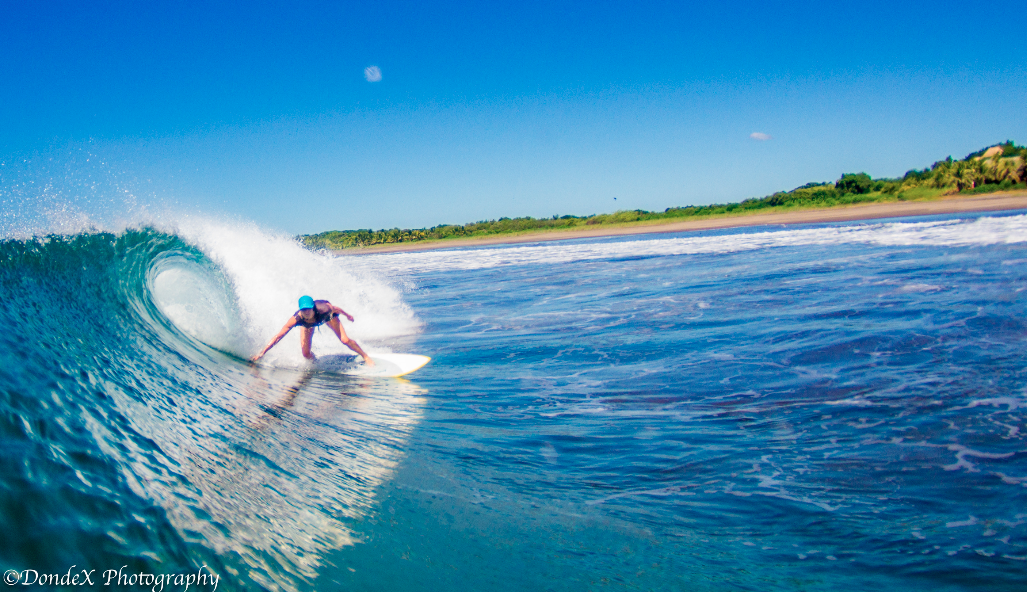 If the beach break is too big, or to mix it up, there are also a few other fun waves accessible by a short boat ride including an island left point and a river mouth sandbar. We may also do some driving around to other waves in the area.
The Accommodations
We'll be staying at two rented houses that are a part of a hotel compound. The first house features 3 bedrooms, each with private bathrooms, Air Conditioning and hot water. This house will be shared amongst 6 guests. This house is also what we'll be using as "base camp" for our video coaching sessions and "classroom" sessions.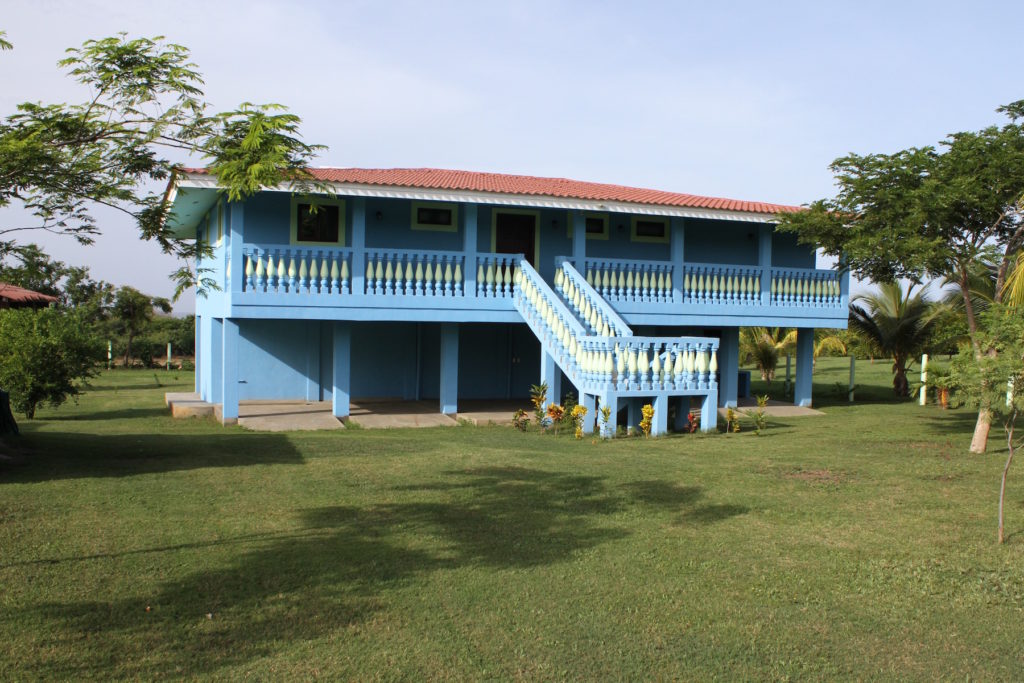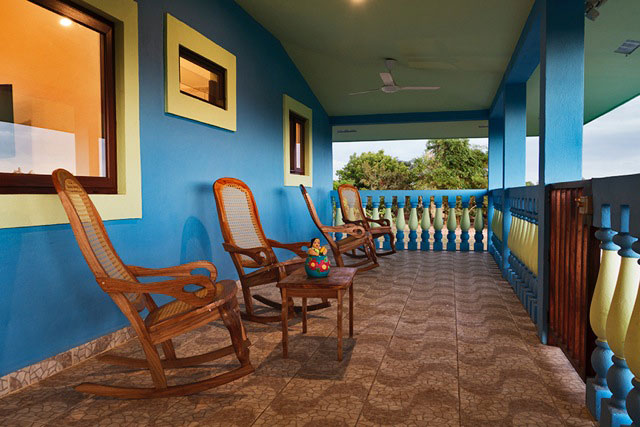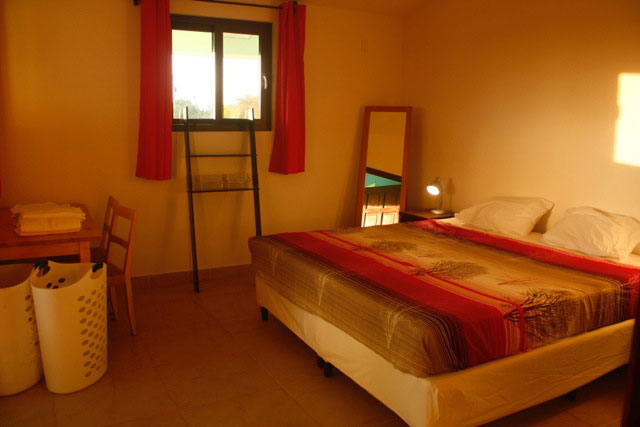 In order to accommodate 8 participants (everyone gets their own bed!) we will also be renting a second house that features one bedroom with two twin beds and a gorgeous elevated deck. The house is fan cooled with a cool water shower. November is not one of the hotter months and typically breezy. The house is designed to be cool so that air conditioning is not necessary. The two guests staying in this house will receive a $100 discount.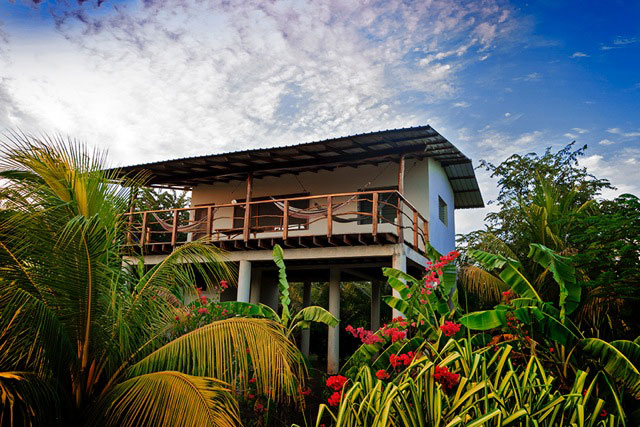 House assignments will be made on a first come, first served basis. The first ladies to sign up get to choose their preference.
Food
Each house will be equipped with coffee, tea, juice, milk, fruit, granola, yogurt, and toast for guests to prepare their own early morning breakfast.
Hot brunches, lunches and dinners will be served at the big house, catered by @cooksurflove and the crew from La Sirena Garden Cafe.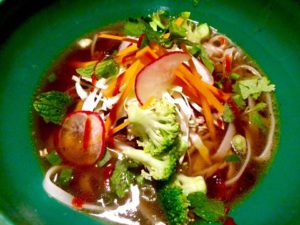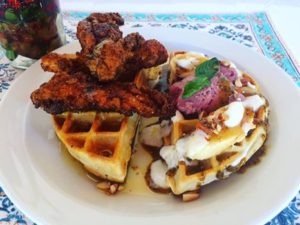 We'll also enjoy one Girl's Night Out dinner at a local restaurant followed by Salsa Night activities!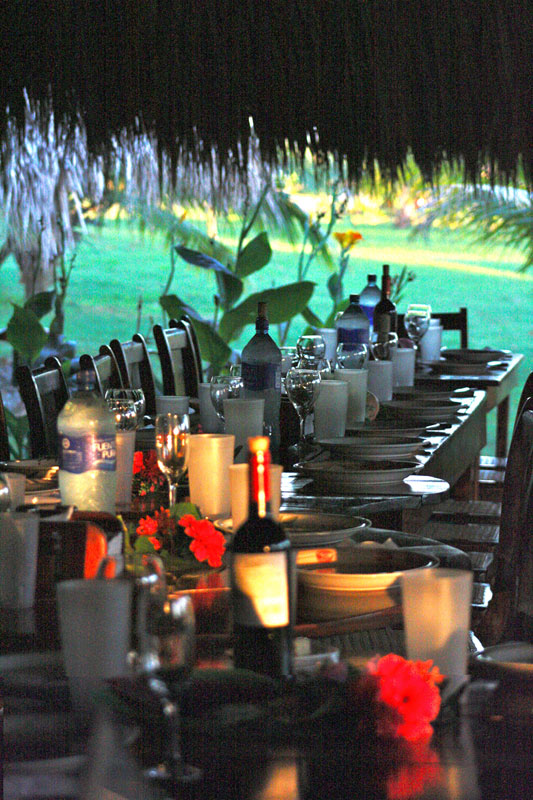 Activities
This week is all about the surf and learning to improve your technique to surf better. We will try to surf as much as possible depending on the conditions.
To stretch everything out and ease tired paddling muscles, we will be doing daily yoga sessions in the gorgeous surf view yoga platform.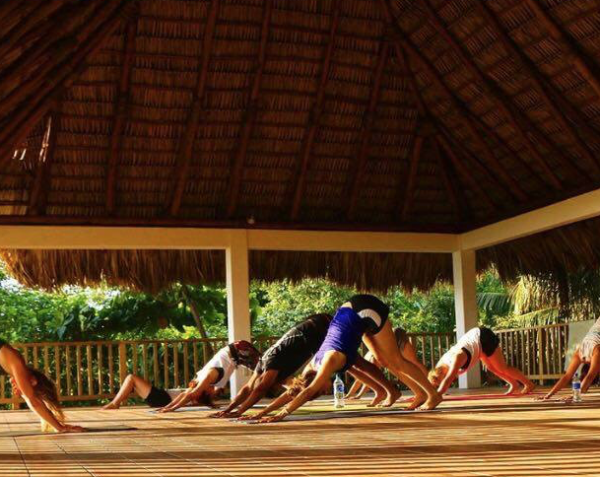 To take a break from non-stop surfing, we will offer a stand up paddle board tour of the estuary and/or half-day trip to hike the Cosiguina Volcano, both activities are included in the package but totally optional. And of course, there will be plenty of poolside chilling in the evenings!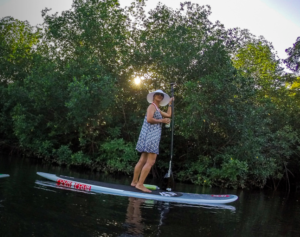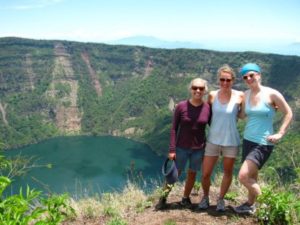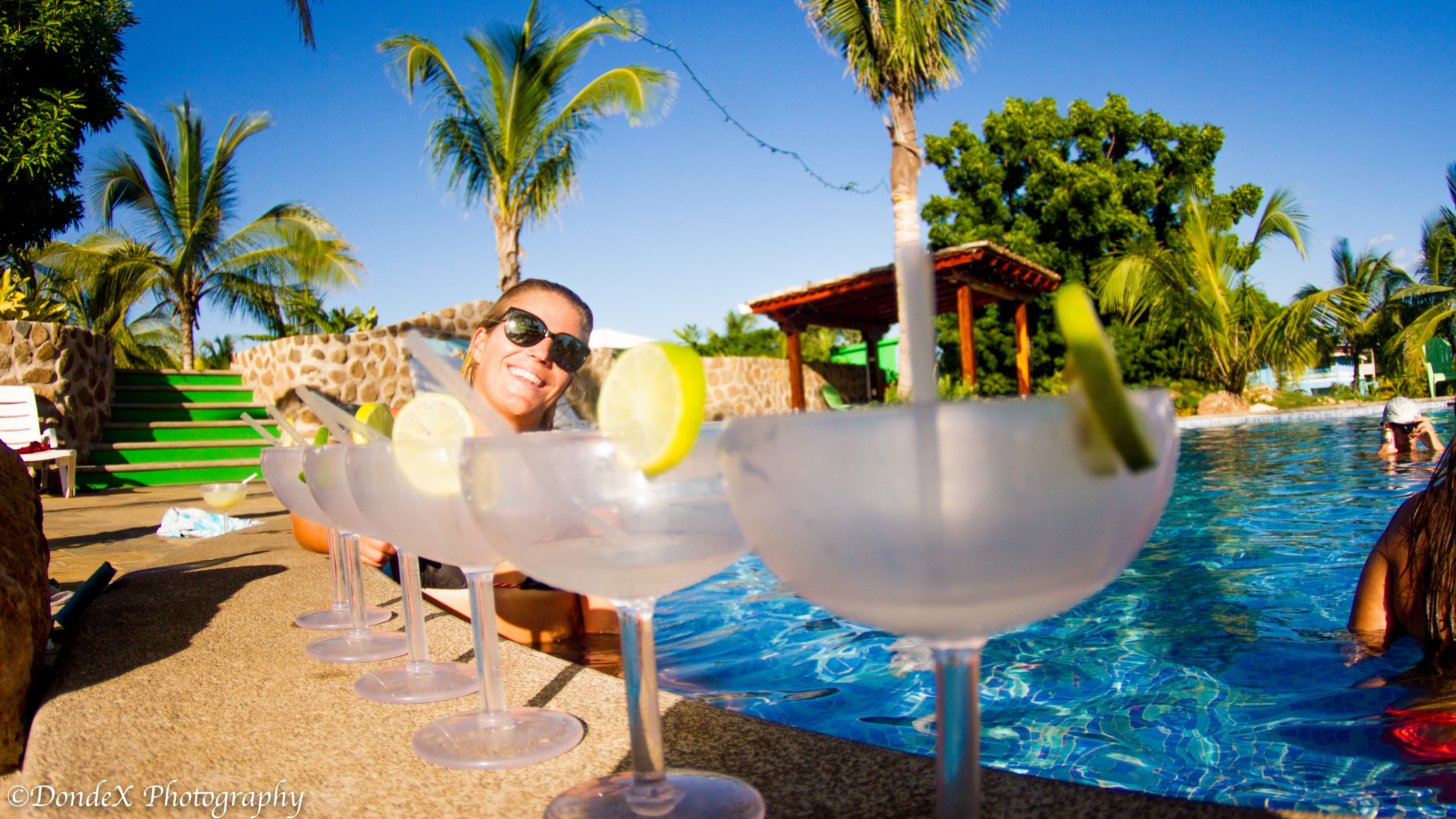 Price:
$1900 (House with A/C and Hot Water) – 6 spots available
$1800 (House with fans and cool water) – 2 spots available
Includes –
2 way airport transfer between Managua International Airport and the house (provided you arrive and depart within our recommended windows)
All meals, snacks, and non-alcoholic beverages consumed at the house or in our cooler during surf missions/activities
Boat trips to surf
High quality individualized coaching both in water and during video review sessions
Classroom sessions
Other activities including SUP estuary tour, Volcano hike or other depending on the desires of the group.
Daily yoga sessions
Bring extra cash for
Massage
Alcoholic beverages
Tips to staff
Surfboards
This retreat is open to short boarders only (under 7′) and we HIGHLY recommend you bring your own board. We do have some shortboards available for use, but email to find out dimensions. If you would like to use one of our boards we will ask for a rental fee of $100 for the week with a $200 refundable deposit for damage.
Connectivity
There is not wifi available at the house, but there is high speed wifi at the hotel restaurant which is available to guests at any time. There is good cell service.
Instructors
Get coached by Holly, Jackie, and Michelle with yoga and other in-water assistance from Carly. Check out our instructor page to read bios.