SWA founder Holly Beck is about to graduate with a Master's in Counseling degree and is stoked to begin implementing a more holistic approach to surf coaching and retreats. SWA is partnering with Groundswell Community Project to begin offering Surf Therapy Retreats!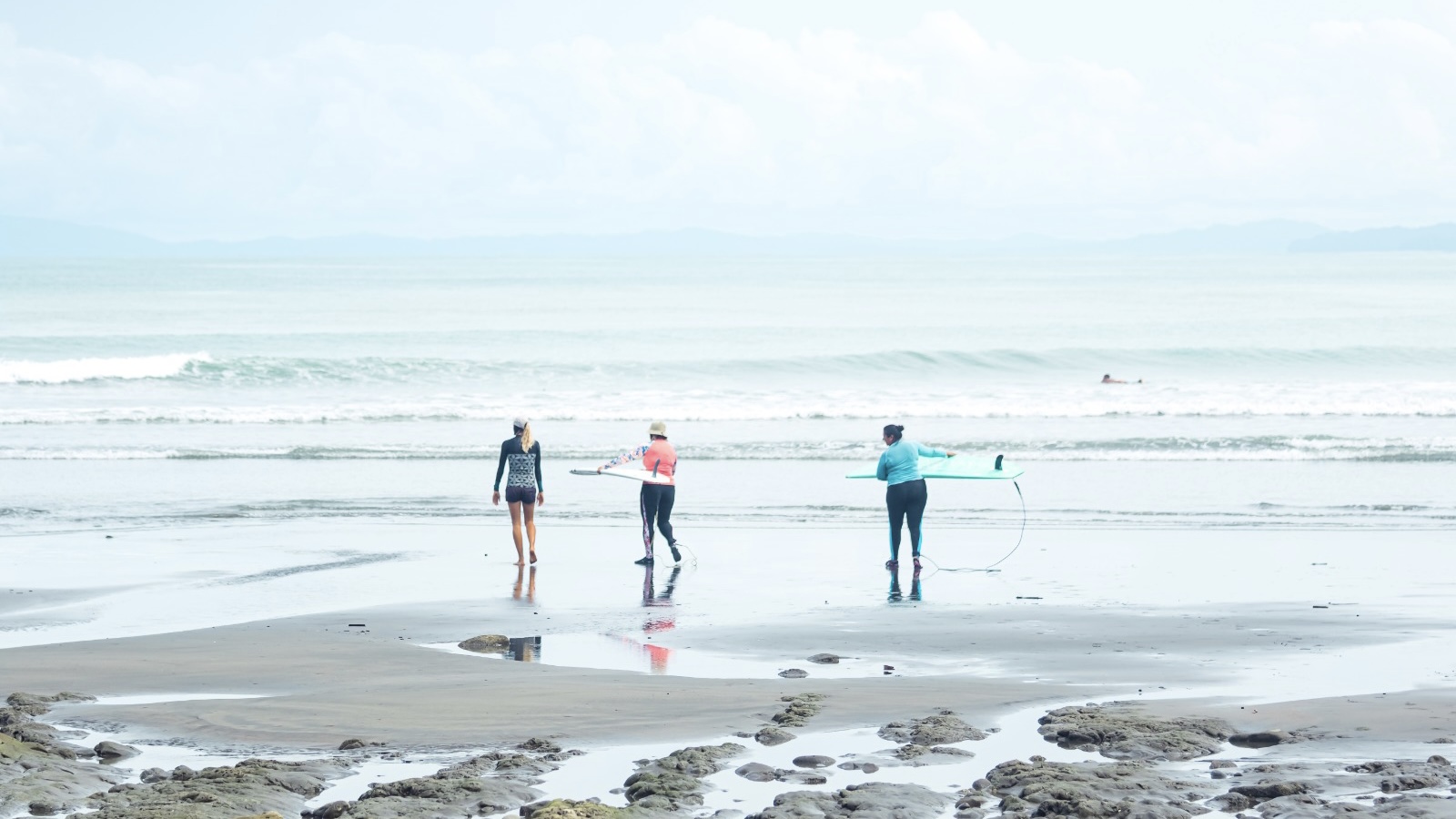 WHAT IS A SURF THERAPY GROUNDSWELL + SWA RETREAT?
THE GOAL WITH OUR SURF THERAPY RETREAT IS THAT YOU LEAVE WITH A SUSTAINABLE SURF PRACTICE ROOTED IN SELF LOVE, SEA LOVE AND SISTERHOOD. 
Groundswell + SWA Surf Therapy Retreats are facilitated by licensed clinicians and surf coaches that create a safe space for you to be brave and wild as you explore your truest self expression in the waves and the world. 
Surf therapy is for all surf experience-levels. Each retreat combines surf therapy rooted in somatic mindfulness practices, yoga/meditation, SWA's highest standard of surf coaching, community engagement to support local women's health and ocean health, and unforgettable adventures that will bond you with your new life long surfsisters.
Our Surf Therapy Retreat and trauma informed instructors are here to support you in building the skills for working with trauma, anxiety, triggers, grief and mental blocks in the waves and back on land to enhance your relationship with self, others and the earth. We believe that surfing mother oceans waves is a powerful tool for reclaiming your healing, power, and belonging and can not wait to paddle out with you!
---
What the difference from a typical Surf With Amigas Retreat? More mindfulness + embodied practices to further support you- alongside our usual awesome surf coaching and adventures!
For more info and to book this retreat contact holly@surfwithamigas.com