Beginner
I've never touched a surfboard before. OR I've taken a few lessons but haven't moved past standing up in the whitewater.
Advanced beginner
I've caught lots of whitewash waves and am ready for more. OR I've paddled outside, sat up on my surfboard and have paddled into unbroken "green" waves.
Intermediate
I take off at the top of the wave and drop in. I know the difference between a right and a left. I can ride down the line consistently. I'm starting to work on turns like cutbacks and bottom turns or cross stepping to the nose.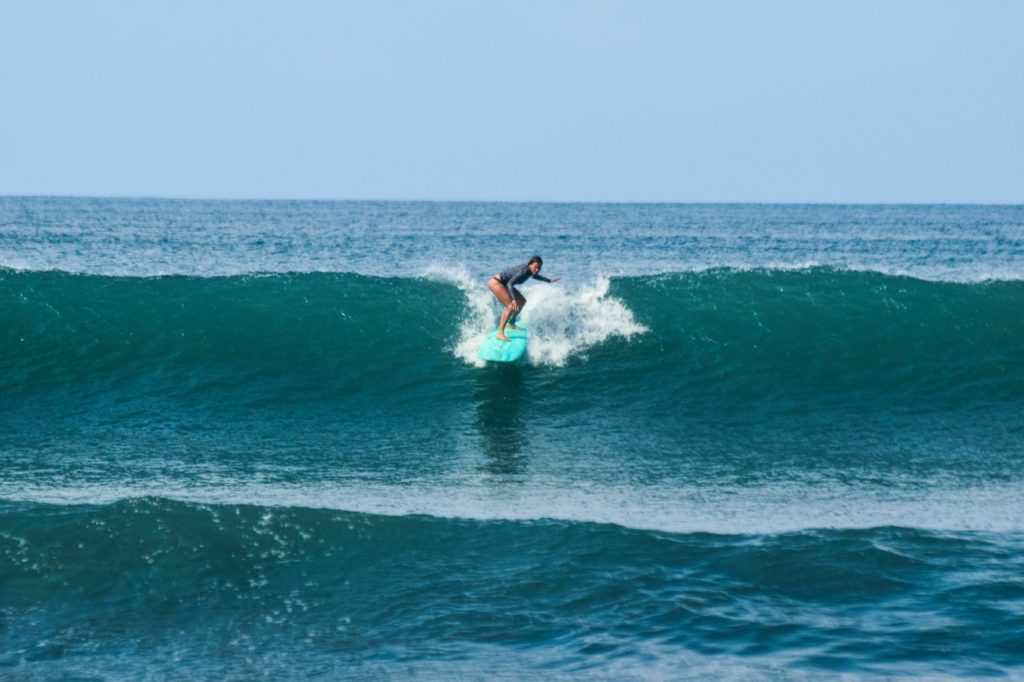 Advanced Shortboard
I can confidently duck dive. I know how to go down the line and cutback but want to do it with more speed and power. I'm starting to work on throwing spray on my top turns, deeper bottom turns, and generating more of my own speed. I dream of getting barreled or coming out of a barrel.