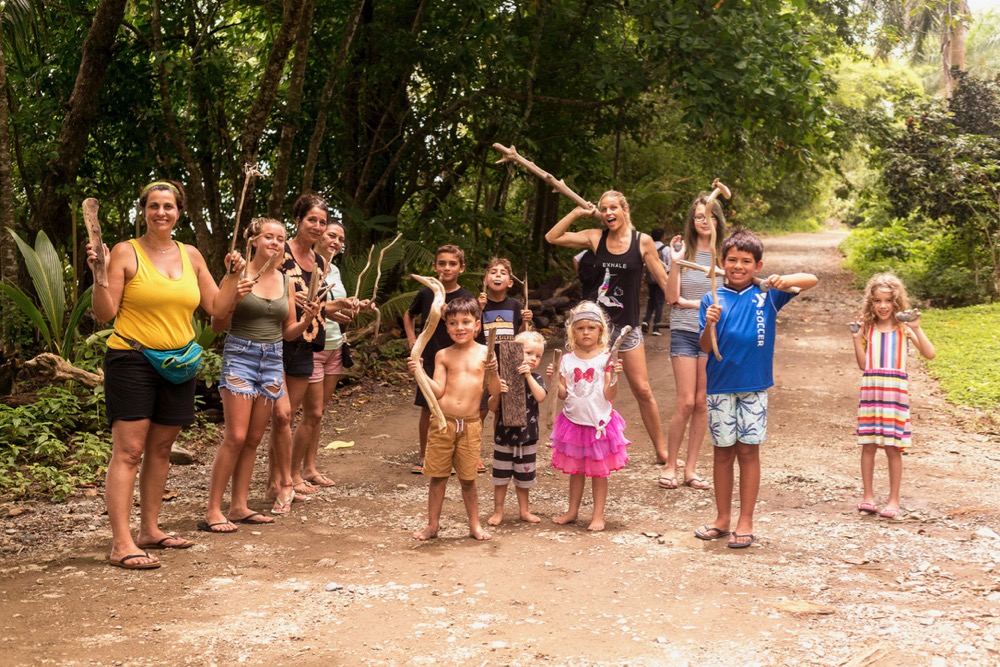 Family Retreat Art Class
The family retreats are so amazingly fun! Aside from the normal Surf With Amigas program, we have a few fun camp counselor-type instructors on hand to come up with activities to engage the kids so that parents can do yoga, go for a relaxing walk on the beach or just have a quiet moment to sip a glass of wine.
This week we had a great group of kids aged 2.5 – 14. We had a scavenger hunt, played hide and seek, and took them to the De Colores art studio for a private art class with our fabulous friend Hadas. The class involved first taking a walk on the beach to collect sticks and smooth stones that were then painted and decorated.
Enjoy the gorgeous photos from the experience taken by @courtneyblythephotography
Bring your family to join us on a future family retreat (click the link for info)!