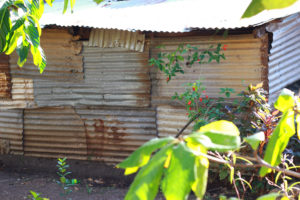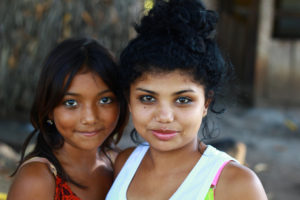 Nicaragua is one of the poorest nations in Latin America. But while the people are poor they are very friendly and we feel very safe. We are doing our best to improve the lives of the community around us and a little help goes a long way.
At our Northern Nicaragua location, Surf With Amigas has partnered with the non-profit Waves of Hope, to give retreat guests a chance to interact with the local community and give back in a meaningful way. In Southern Nicaragua, we partner with Project Woo. In Costa Rica our location is at the end of a road that borders a large indigenous community. We participate in a student sponsorship program, donating school books and supplies to one student for every guest who joins us at that location.
(This video above is a bit dated – The boyfriend I mention is now my husband, Jamie and Ben surf a lot better, Coco Loco has grown quite a bit, we've built a high school in the area, etc. But the message is the still true. We partner with awesome people who are making a positive difference and giving back to the area. It's amazing to see how far we've come, but there is still plenty to do!)

Sea Turtles : Since 2013 Surf With Amigas has fully sponsored the sea turtle conservation program in Nicaragua. We also contribute to the sea turtle program in Costa Rica. More info available in the video above. If you would like to have a chance to witness the release of baby sea turtles, join us between October and December in Costa Rica or North Nicaragua.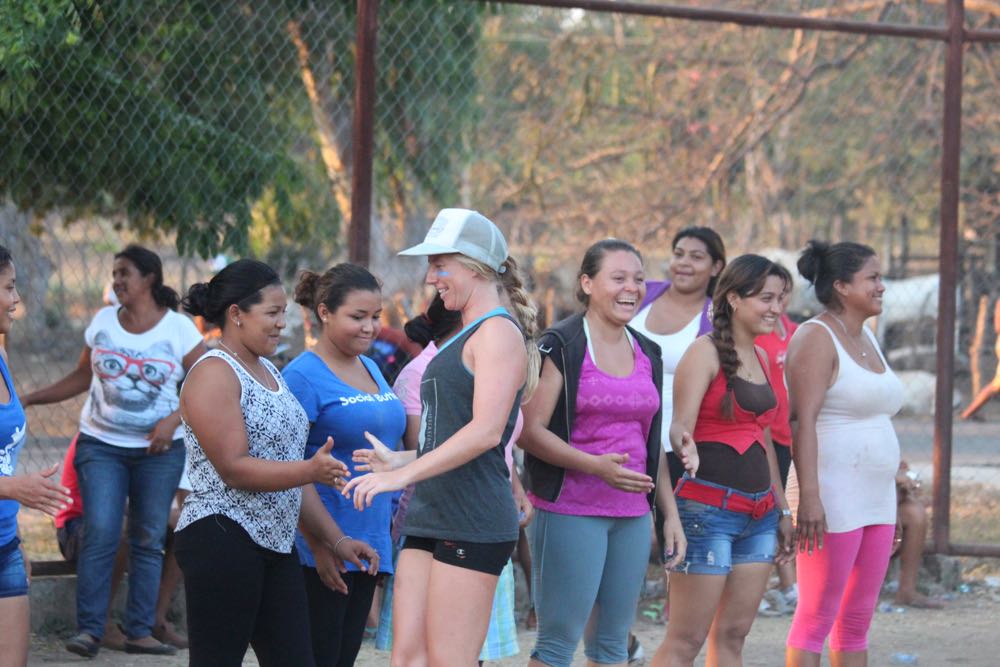 Women in Sports : Surf With Amigas also sponsors the local women's kickball league. The culture of Nicaragua is paternalistic in general. The men work outside the home while the women are expected to stay home, care for the children and housework. There is not much culture of education or physical fitness for women. In some families the boys are encouraged to go to school while the girls need to stay home to help their mother care for the family. Happily, a women's kickball league has recently started in our area and kickball is growing fast into a nationwide sport for women.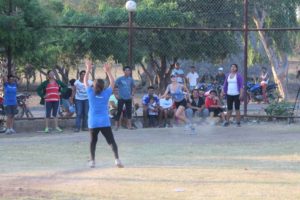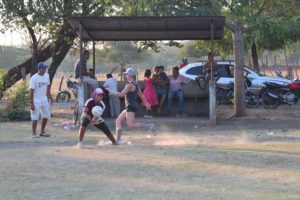 To encourage the local ladies to get out and play, we sponsor the local team, providing money for transport to get them to games as well as help with shoes and paying for their end of season party (music and food). During retreats we love to give them some extra practice and a chance for our guests to interact with the local ladies by challenging them to a game. It's incredibly fun!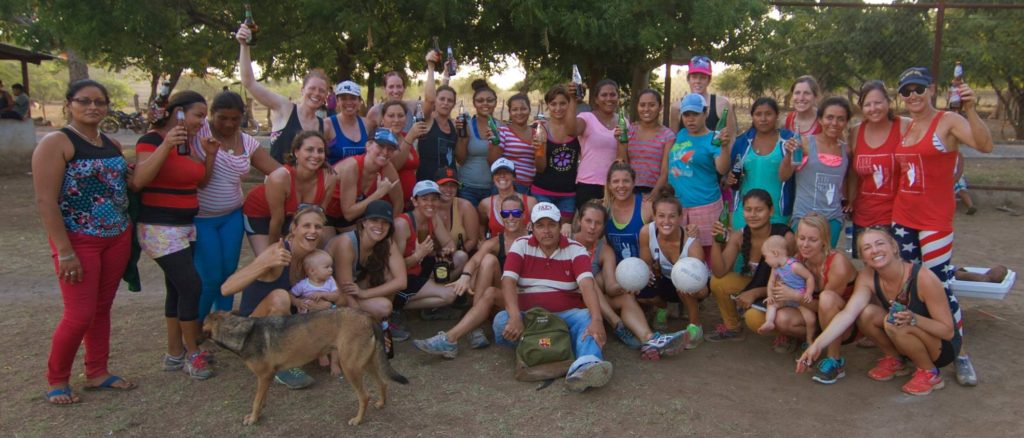 School Renovations: One by one Waves of Hope (with our support!) has been renovating the local schools in the area. From building bathrooms, re-doing a leaky roof, painting classrooms and even building schools from scratch, there is lots to do! Even if you can't make it to a retreat, we could still really use your help! Waves of Hope is a Canadian registered non-profit working on acquiring 501c3 status in the US (coming soon hopefully!). There are lots of ways to help and while bringing down old clothing, school and medical supplies when you join us is useful, the best way to help is by sending a cash donation.
Skateboards: We teamed up with boards4bros.org to donate a handful of skateboards to the new "End of the Road" skate park. See our post here for the info. The skatepark could still use shoes and more skateboards to make it even better!