"travel Responsibly"
We Put a lot of emphasis on social and environmental responsibility as considerate global citizens. As a team, we always consider our impact and endeavor to be a positive addition to all local communities where we run retreats. We invest in relationships and partner with local businesses and community members, offering well-paid jobs and training. we have created a culture of cooperation and respect for other surfers and surf camps, teaching etiquette to our clients in classroom sessions, and practicing spreading smiles and good vibes wherever we go.
 we Also know travel is more meaningful when you have a chance to GIVE BACK and leave the place a little better than you found it.
At each of our locations we partner with a resort that is engaged with their local community, or a non-profit that is working hard to improve the lives of locals. BELOW ARE DETAILS ABOUT some of THE CAUSES AND ORGANIZATIONS WE SUPPORT. Thank you for your support in helping us have a positive impact on the world around us.
---
Waves of Hope
In Northern Nicaragua we partner with Waves of Hope, a Canadian based non-profit primarily focused on education that has constructed schools, built homes, and offers scholarships to students pursuing higher education.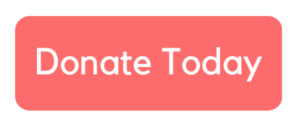 ---
Sea Turtle Conservation
In Northern Nicaragua and Southern Costa Rica we support sea turtle conservation programs run by locals in each area. Sea turtle eggs are considered a delicacy as well as convenient protein source in both countries, leading to issues with poaching. We donate to the conservation projects by funding efforts to buy the turtle eggs from poachers, collect and take care of them in safely-guarded hatcheries, then release the baby turtles after hatching to ensure generations of turtles to come. If you're interested in helping us release turtles at a retreat, the hatching season is typically October to January, but varies slightly by year and location.
---
Women in Sports
Surf With Amigas strongly believes in women's empowerment and encouraging girls to get out and participate in sports for their social, physical, and emotional well-being. In Northern Nicaragua we sponsor a local ladies kickball team, helping them with money for transportation to games and their end of season parties. Join us on a retreat to get a chance to high 5 the ladies after a super fun game of kickball on the beach or at the local sports field!
---
Education in Costa Rica
In Costa Rica we partner with a local woman dedicated to assuring that all students in the area have access to school books, including indigenous students living in very remote communities. Each year we fund the purchase and delivery of school books so that all students in the area have access to education.
---
Peruvian Women-Owned Surf School
SWA Surf Coach Natalie is the founder of Groundswell Community Project, a 501-c3 surf therapy organization. She created a local chapter in Huanchaco, Peru, with the goal of healing, empowering, and uniting local women and girls in the waves by making surfing accessible to them. Surf With Amigas has been able to support the program by buying a quiver of boards from two different local Peruvian shapers for use during our retreats that are then donated to the group of local female surfers at the end of our season. This group of women have opened the very first women-owned and women-run surf school and surf shop in Peru. They use the donated surfboards to rent to tourists as well as for use in their community programs, including a bi-weekly surf therapy drop-in for Peruvian moms and teens.
---
Art Therapy
In Southern Costa Rica we have become friends with an amazingly inspiring woman named Hadas. She owns a vegetarian cafe and surf view cabanas as her day job, while offering art classes to kids and adults on the side. Her art studio, De Colores, in Pavones, Costa Rica is dedicated to promoting well-being and deep healing through the creative process of art making. That's a goal we can get behind! We support her efforts with donations of art supplies for the local kids as well as by attending art classes with Amigas during retreats.
---
Women's Community Health Group
Mujeres Que Mueven is a non-profit in Northern Nicaragua that inspires and empowers women to better self-manage their health through movement, group support, and dietary awareness. Surf With Amigas sponsors events for women in the community such as an annual nutrition challenge –  a month-long program focused on exercise, nutrition, healthy cooking, and forming other healthy lifestyle habits. Mujeres Que Mueven helps Nicaraguan women lead healthier and happier lives, and we're proud to be supporting their work. Learn more here.
---
Supporting Aspiring Athletes in Costa Rica
Nazareth Del Mar is a young surfer girl from Pavones, Costa Rica that has dreams of becoming a professional surfer. This sponsorship offers Naza's family financial support, giving their daughter a chance to travel to different locations and participate in the national circuit of Costa Rica, while also being professionally coached by SWA instructor, Gabrielle Guyon. With this sponsorship, we hope to inspire girls and women of all ages and nationalities to achieve their surfing dreams and inspire others.