Join Amigas in Chicama, Peru!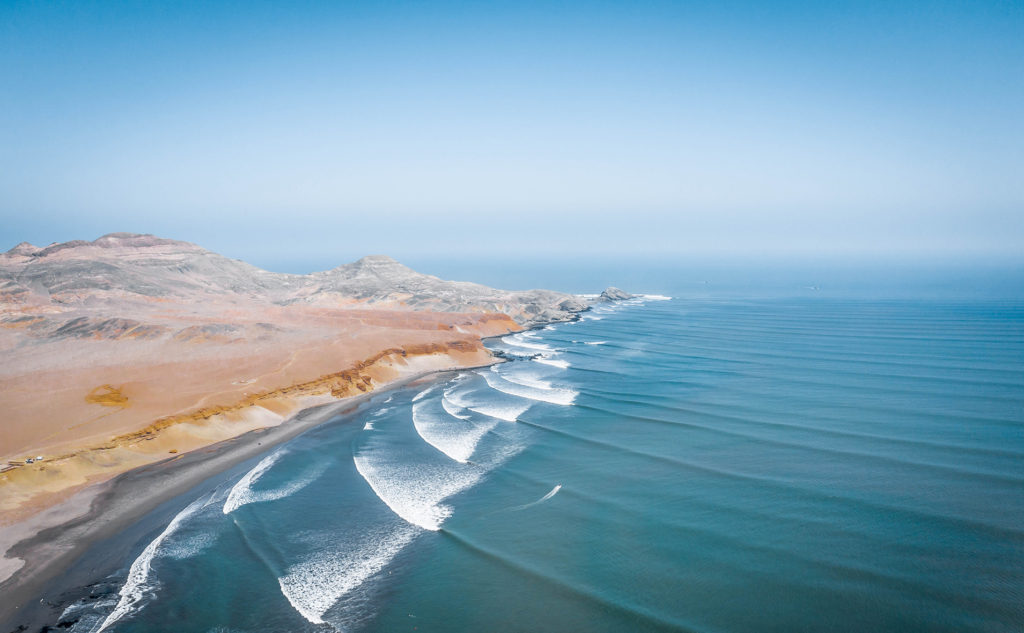 Another world class left point break? We're on it! Join us in the small coastal town of Chicama, where we'll stay at a gorgeous boutique hotel, surf one of the longest lefts in the world, and explore Peru together! It's going to be dreamy.
---
The Resort
The beach-front boutique resort is situated at the bottom of the bay right out front and with a view of the waves we'll be surfing every day. There's an infinity pool, a gorgeous restaurant space with delicious food, and an amazing spa. We'll do yoga every day in the outdoor yoga space and when the evenings get chilly we'll head over to the jacuzzis or relax in the sauna. There's even a gym for those of you who like to keep the movement going (outside of daily surf and yoga sessions). The resort space will not disappoint!
---
The Rooms
The rooms are tastefully decorated and super comfortable, each with their own private terrace and a view of either the garden or the ocean. Stay in a private room, shared room for two, or shared room for three.
---
The Surf
The famous left point break is the highlight of this surf trip. The waves are best suited for surfers who have some prior surf experience. Imagine fast, hollow sections for the advanced surfers, and slow, rolling waves for intermediates/advanced beginners. It's important that you're confident in paddling out to the lineup and paddling into your own waves. That being said, we'll find the perfect lefts for everyone! The best part? The waves are so long that we'll even have a tow-back service to bring us back out to the lineup after catching our longest rides.
---
Surf, Yoga & Explore PerU Retreat DETAILS
Starting at $2,400 per person for a room for 3, $2500 for a room for 2, $2750 for a private
What's Included:
Two way airport shuttle between the resort and Trujillo International Airport (provided you arrive and depart on the designated days/times)
7 nights accommodation in shared cabana
4 deliciously healthy fresh meals per day (early morning cold breakfast, hot brunch, lunch, and dinner, plus dessert)
Unlimited coffee, tea, water
Daily individualized in-water surf coaching/instruction/guiding
Daily one on one post- session video coaching with one of our expert instructors
Video footage and photos from surf sessions
Surfboard rental
Daily yoga classes
Adventures (Bike excursion to town, explore Huanchaco + traditional surfboard project, visit Dama de Cal historical site, community project, etc.)
A group of awesome new Amigas who may become your lifetime surfing friends!
Optional Extras:
Alcoholic beverages
Massages
---
TO CHECK THE SCHEDULE AND BOOK AN UPCOMING RETREAT CLICK THE BUTTON BELOW

---