Surf with Amigas is the place for adventurous women to come together and encourage each other to fulfill their goals. It's about empowerment, creating connections, learning to attract awesome into your life, and living in the moment. You will learn about yourself, overcome fears, and connect to a network of surfing Amigas that will support and inspire you to achieve your goals in surfing and in life.
It all starts with surfing.
Whether you are ready to catch your very first wave, become more confident in the water, transition to riding a shortboard, or improve your existing skills while making new surfing friends, we will help you achieve your goals. Our primary location is a remote and uncrowded area of Northern Nicaragua with awesome waves for surfers of all abilities, but it is especially good for learning to stand up for the first time.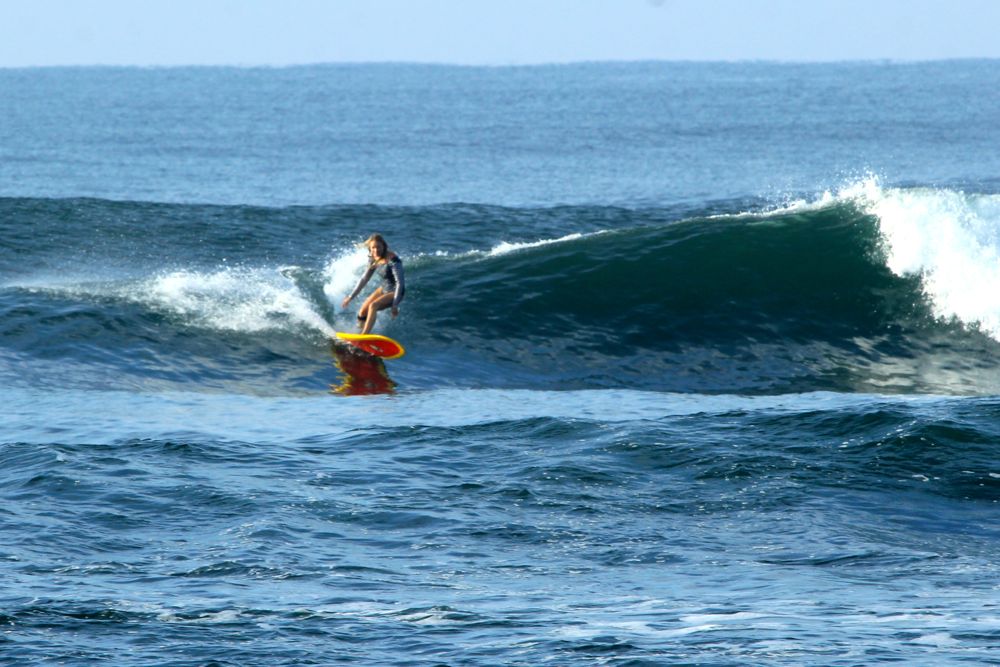 We are hosting more and more retreats per year in other Central American locations including El Salvador, Costa Rica, and Panama for returning Amigas or advanced beginners and intermediate level surfers. Every other year we'll try to introduce one more new location to keep it fresh and exciting.  Getting you into the best waves is our top priority. If you are willing to think positively, push yourself, and listen to feedback you will leave the retreat a better surfer.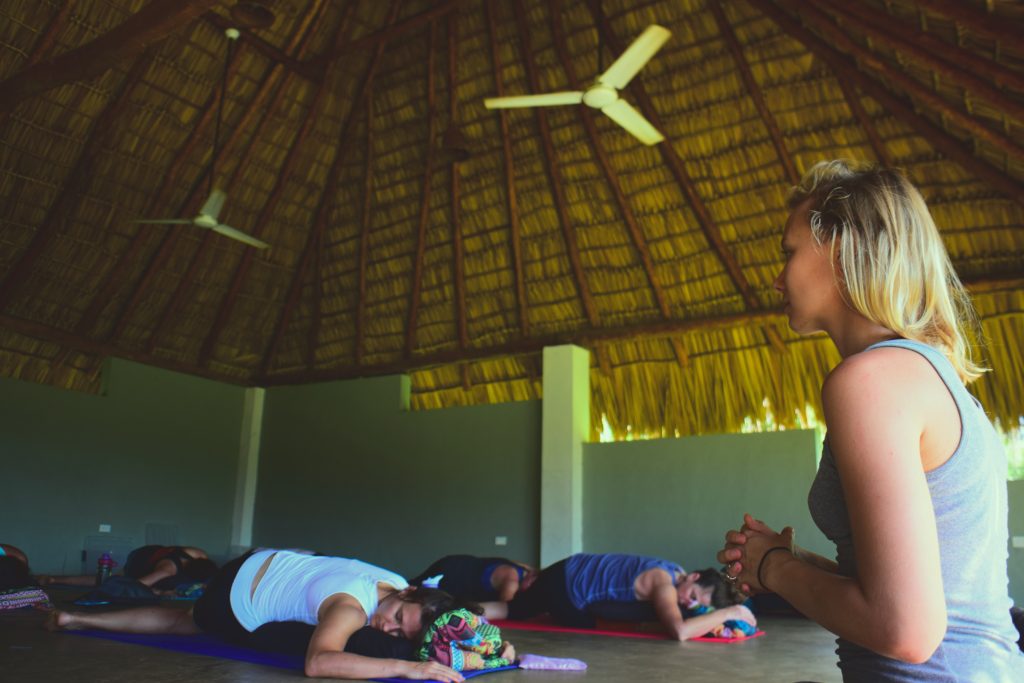 Between surfing sessions we'll do yoga.
Yoga is so good for your body and mind. After a long morning at the beach, nothing feels better than stretching out your tired paddling muscles in our open air yoga studio. Since you'll be  getting plenty of exercise in the surf our yoga sessions are Yin/restorative focused. You will end the sessions feeling relaxed and inspired.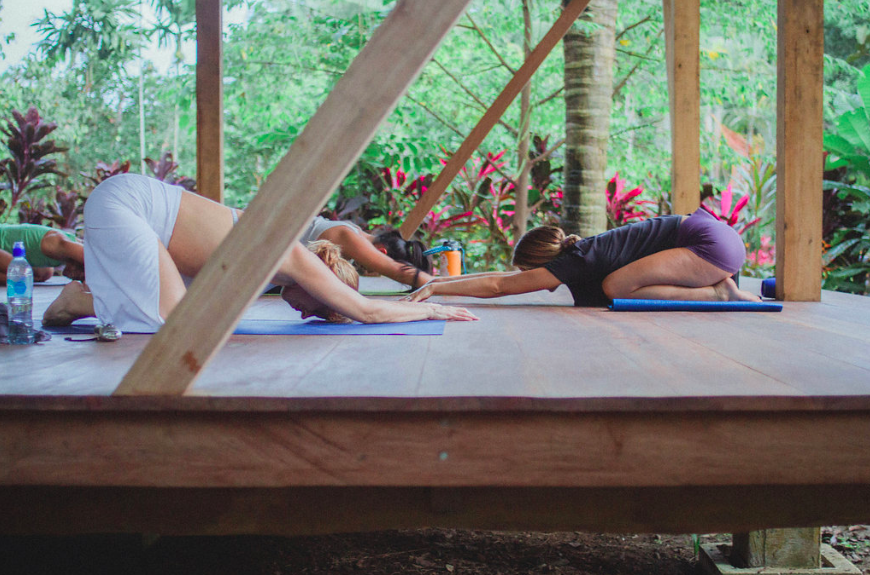 Adventures
We are surfing addicts, but even we know that life and travel are not simply about catching waves. After a couple super long sessions, it's nice to give the paddling muscles a short break and explore the area. We focus on adventures that both challenge the body and inspire the mind. We'll go galloping on horseback down the beach, check out a different restaurant with an incredible view, explore a volcano, bathe in the mud, admire a waterfall, learn to make tortillas, and sip on delicious tropical cocktails.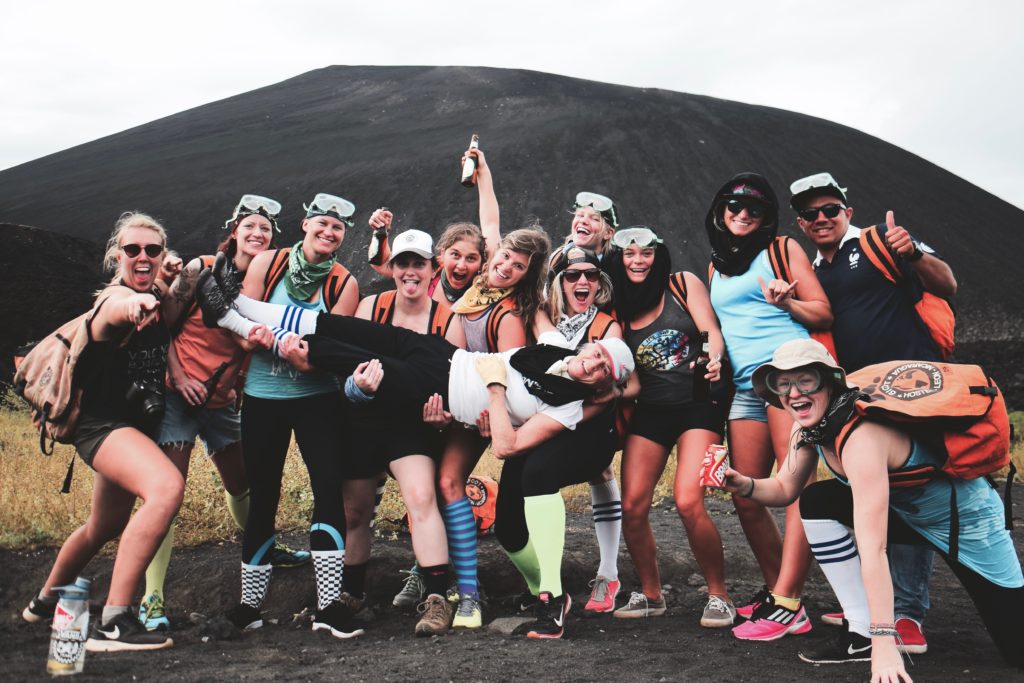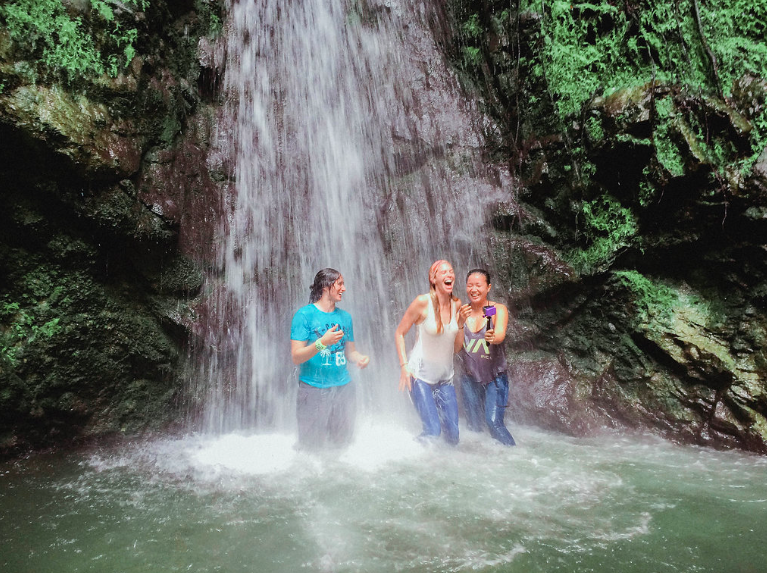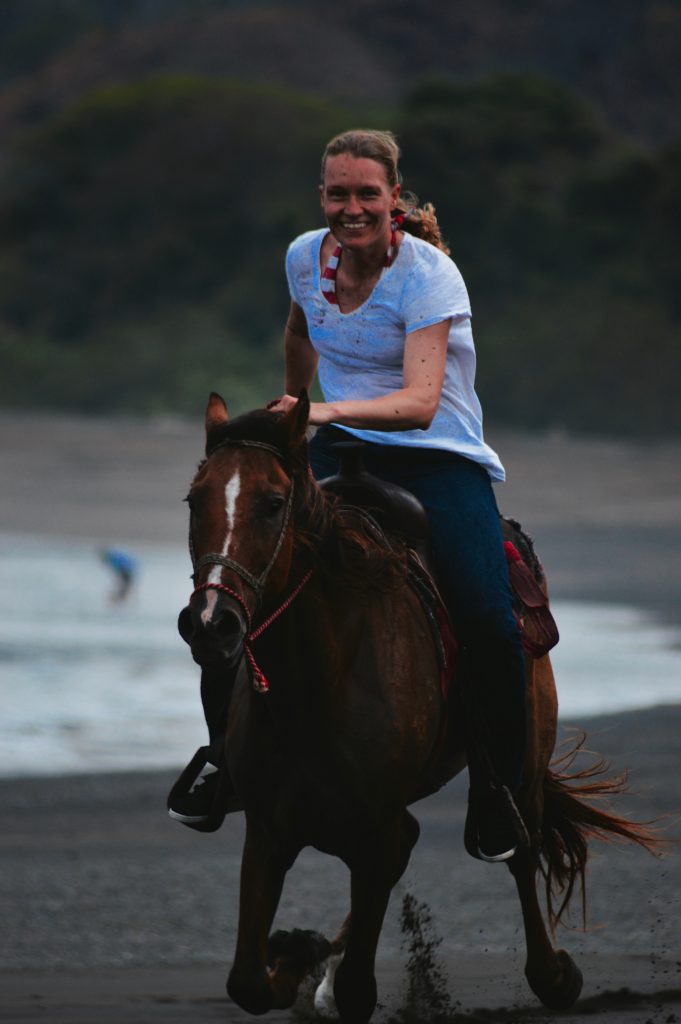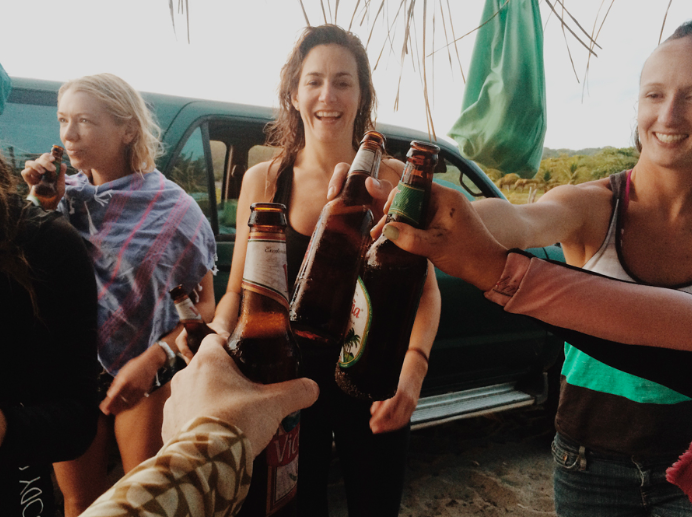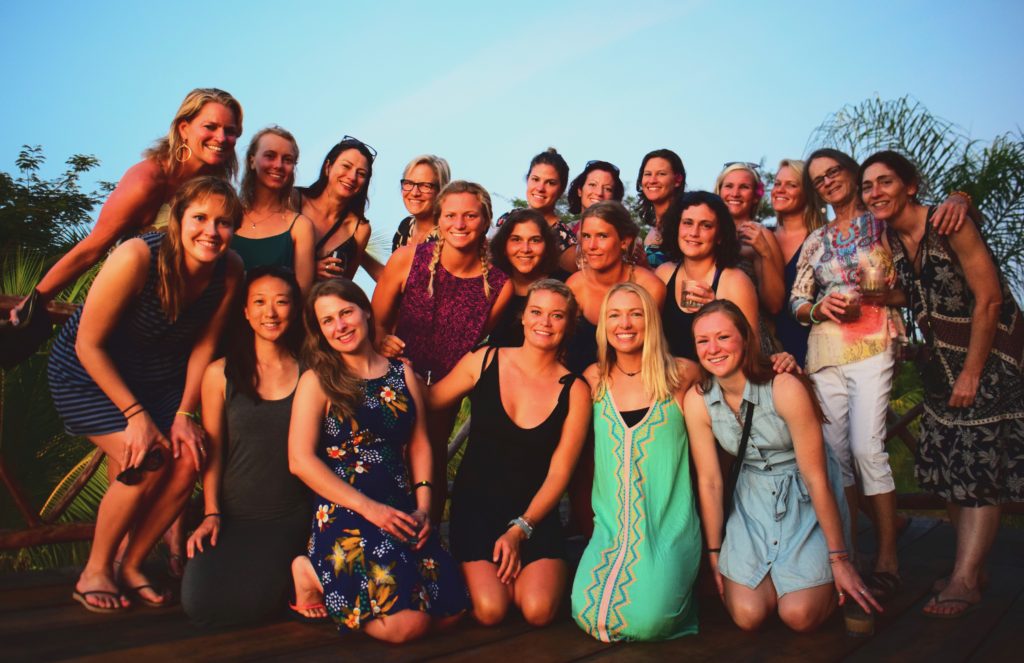 Giving Back
Surf With Amigas is partnered with the non-profit Waves of Hope. We believe that travel becomes much more meaningful if you get a chance to have real interactions with the local community, get to know how the locals live, and even participate in leaving something better than you found it. Depending on the projects going on during your trip, you may get a chance to assist in building a school, providing clean water or organic veggies, or protecting endangered baby sea turtles. We have recently begun encouraging local women to be healthy and active in sports by supporting the women's kickball league. It's a fun and hilarious way to get involved.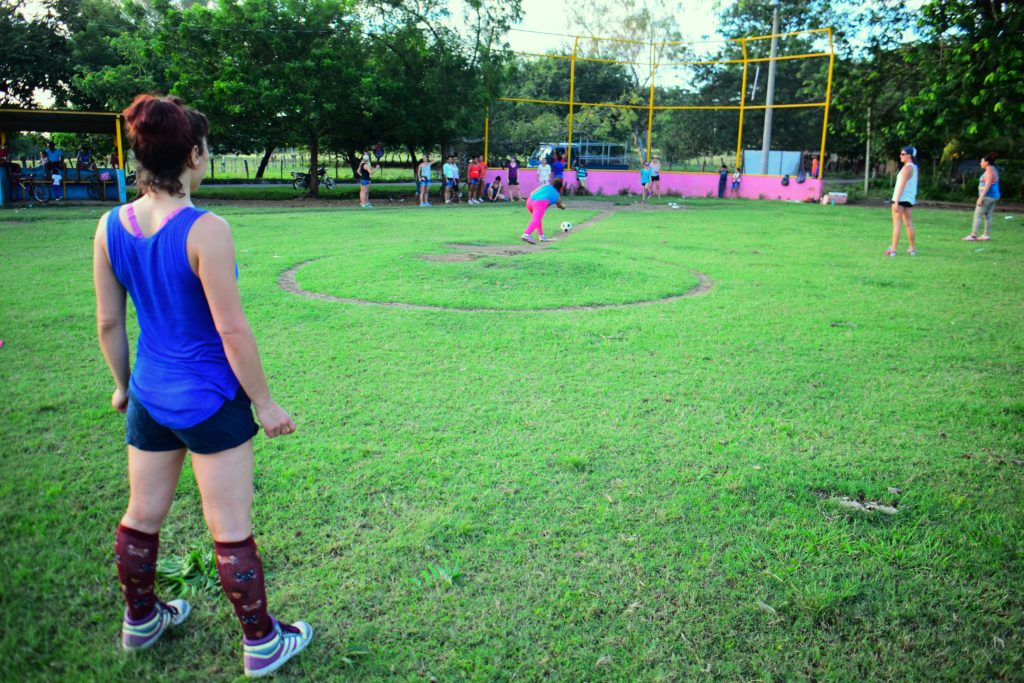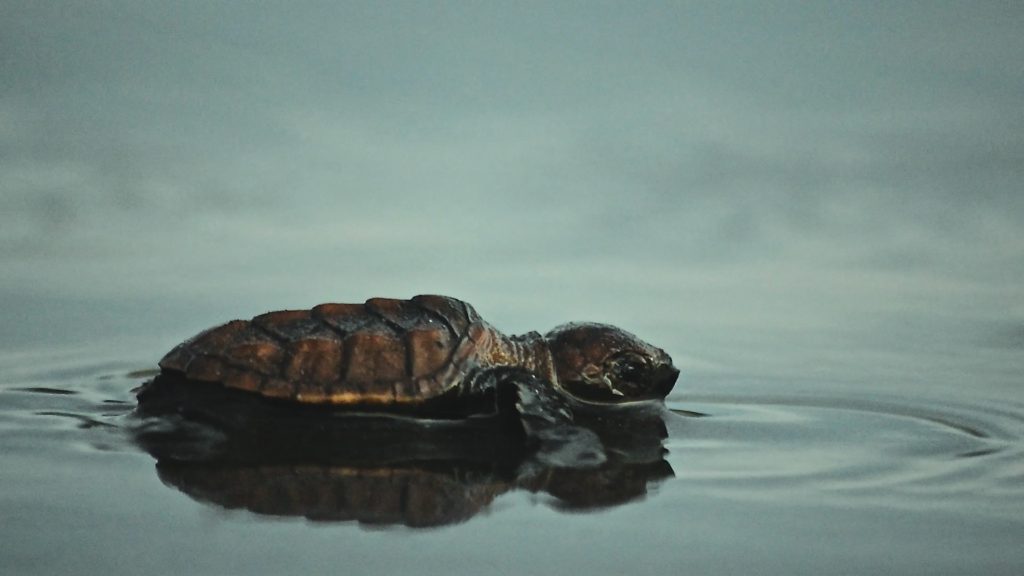 The Difference
The difference between Surf with Amigas and other women's surf and yoga retreats is attitude and experience. Our retreats are focused on getting you into great waves, and helping you become a better surfer in an incredibly positive and supportive way. Our coaching program was designed by professional surfer Holly Beck who has carefully selected a team of diverse young ladies who are all great surfers, and each have a unique style of instruction that will guide you towards achieving your surfing goals (see bios here). The program includes beach lessons, in-water one on one assistance, as well as "classroom" sessions like our Paddle School in the pool that will benefit first-timers as well as ladies who have been surfing for years.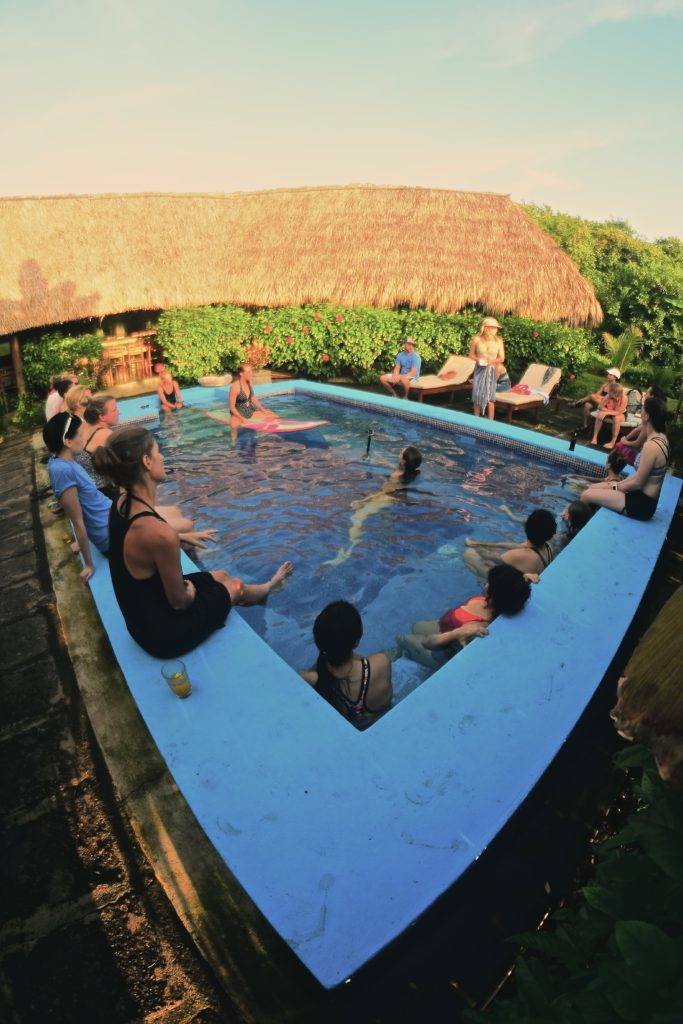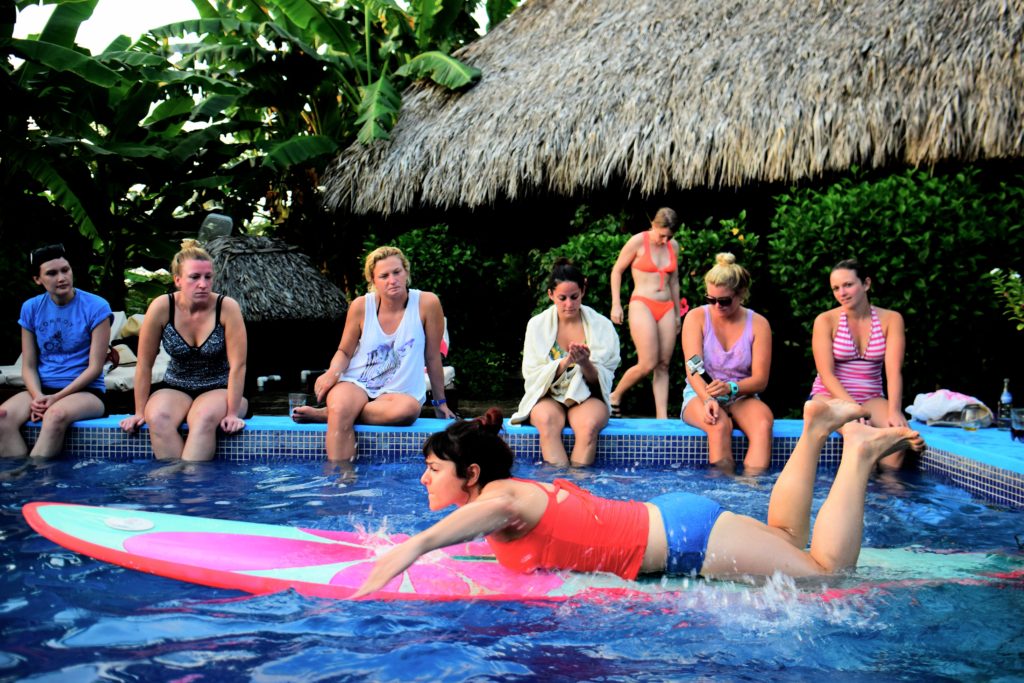 We film every session and go over the footage so that you can see what you're doing right and what little changes might help you really improve. For an example of our coaching style, check out the Surf Completely videos (How to Duckdive, How To Turn : Use Your Boobs, and How To Cross-step on a Longboard).

It's a super positive supportive environment.  The other girls will become your new surfing sisters, yelling and cheering and clapping and dancing in celebration of your awesome rides. There is no need to worry about coming alone. 90% of the ladies that have participated so far have come alone and left the retreat with a group of new friends. All ages are welcome. Our average age is about 35 but we've had participants from age 11 (with her mom as chaperone) to 68!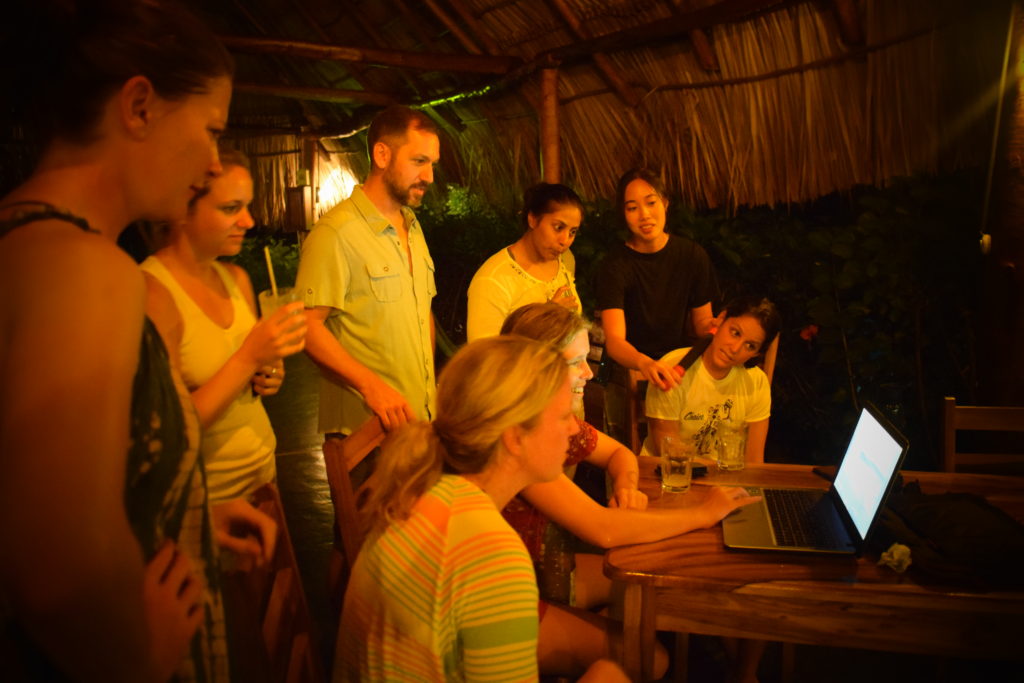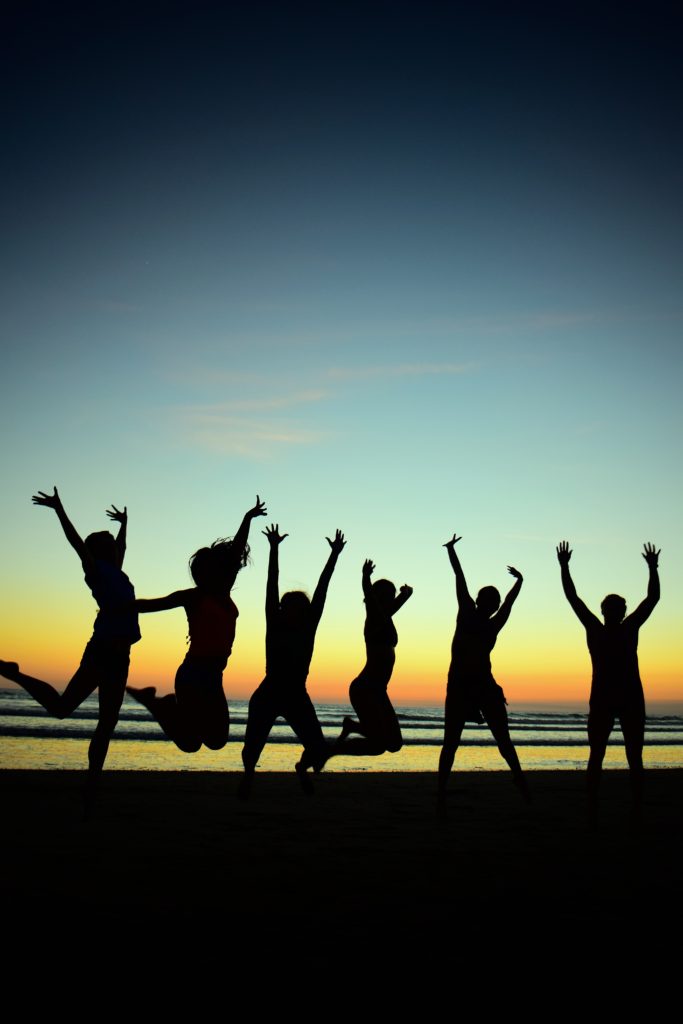 Come play! Email hollybeck27@gmail.com for booking info and check out our schedule for dates! Lastly, take a look at this video of why to choose Surf With Amigas: