Below is a very detailed and awesome blog post written by an Amiga named Kelly Fine who recently joined us on a retreat in Northern Nicaragua. To read the full story of her experience click here!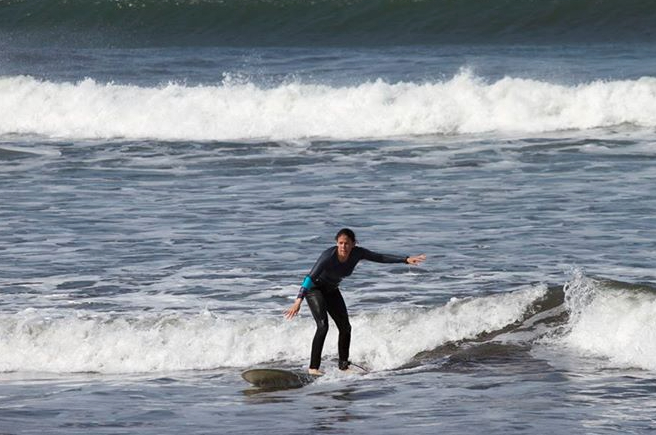 Leading up to the trip I would tell people, "I'm going to Nicaragua to learn how to surf before my aching, aging body is unable to try."
Responses varied: "Wow, that sounds awesome!" and "I would love to do that!" or "Why are you going there? Isn't that where all the political unrest is?" and  "Are you crazy? Women are stolen from those countries every day!"
But the haters could just keep hating, because I was determined to go. Never mind the thought going through my head as I got ready for the trip…"Am I having a mid-life crisis?" Who in their right mind would decide to travel to a third world country to learn a sport, in a bikini designed specifically for surfing that young women wear, and decide to have ALL their bits waxed in order to do so? Yep, that would be me and, yes, I probably am having a mid-life crisis.