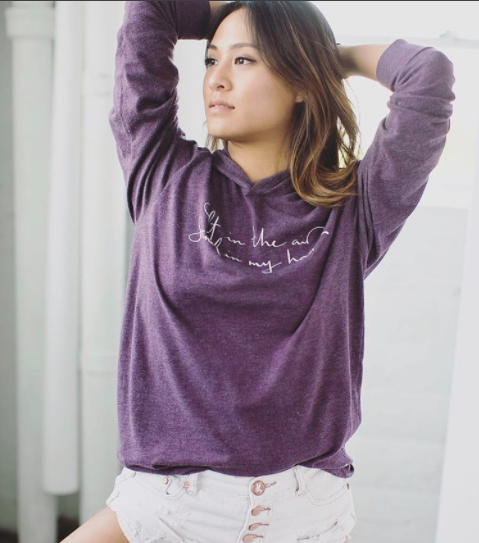 Angela Tseng joined us on a retreat a few years ago in Nicaragua. She already knew how to surf a bit, but she worked hard and quickly improved. Over the next few years we saw her at least once a year and really got to know her as the silly, smart, passionate woman she is.
As her love for surfing grew, she totally re-arranged her life, culminating in her quitting her graphic design job and pursuing her dream of creating her own clothing line.
Naia Vibes is a line of clothing created for the adventurous girl who wants to be comfortable and stylish while traveling the world with salty hair.

We love it when women step up and go after one of their goals, and want to support her in any way we can. Angela has just opened a Kickstarter campaign to fund her new line.
Read more about Angela and the process here: http://thelafashion.com/2017/05/09/naia-vibes-coast-casual-touch-city-chic/
Follow on Instagram – @naiavibes