After 11 years living full time in Central America running Surf With Amigas Retreats, our founder Holly Beck is headed back to CA for at least a year. She is working on earning a Master's in Counseling with plans to become a licensed therapist focusing on surf therapy.
Holly says,
"The ocean has saved me so many times in my life. From dealing with childhood trauma, relationship breakups, the loss of a family member, and even just day to day struggles, the ocean has always been the place I've gone to find healing, clarity, release, and play. I've been excited to learn about mental health counseling strategies to combine with my experience in surf coaching. I've been working with a friend to create a holistic surf coaching program that I'll be offering while I'm in California."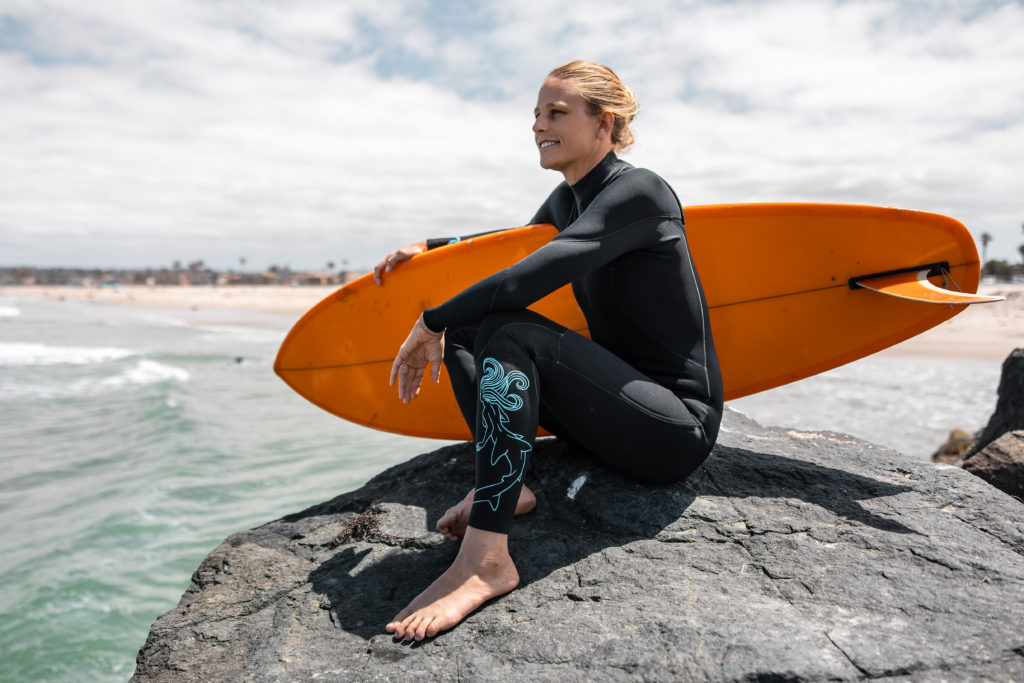 Holly has teamed up with the crew at Groundswell Community Project, a 501c3 non-profit that provides research-based surf therapy curriculum and programs that are rooted in somatic, trauma-informed, nature, and community therapy models to best support the holistic healing of womxn and their communities overcoming various forms of trauma and its mental health effects. Holly will be volunteering to assist Groundswell with their existing programs for underserved communities who may have never even been in the ocean, as well as helping to develop programs for women who already have a surf practice.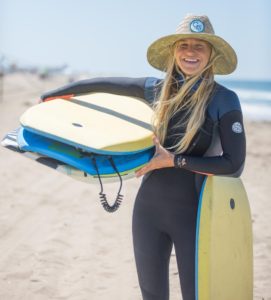 Holly and licensed MFT Jess Ripley have created a holistic surf coaching curriculum that will focus on improving your surfing ability as well as surfing mindset. After participating in the four-week program, expect to feel more confident in the water as well having an improved mindset to feel more grounded and empowered, alongside other supportive ladies, in a way that will translate into other parts of your life.
"I'm super excited to have the opportunity to provide the high level surf coaching that I love doing for a small group of women who value growth and authenticity. It's about improving your surf ability but also growing your self. " – Holly Beck

"I know first hand how fears and insecurities can sneak their way into the beautiful sport of surfing and I'm honored to get to help women overcome and grow through those challenges. " – Jess Ripley
The surf therapy program is for women who already have a surf practice and want to continue improving. It includes four 2-hour small group (max 6 participants) surfing and beach workshop sessions, plus two individual 1:1 virtual sessions going over your surf footage, as well as educational videos to support your learning.
For more on holistic surf coaching options or to sign up for the inaugural 4-week session starting in September, view more details here Holistic Surf Coaching or contact Holly at [email protected]