Living in Nicaragua for the last three years has taught me the importance and value of simplicity. While I have known this for some time, during my last visit to the States it became very apparent to me. Our tendency to over-consume and over-accumulate may be causing us more stress than we realize.
Did you know that physical clutter or unnecessary "stuff" could be detrimental to your health? Science even says so!
Clutter doesn't only impact us physically. When our space is cluttered, we often feel chaotic mentally – unable to make decisions, scattered thoughts, feeling over being overwhelmed or stuck, etc.
By creating more space and organization in our homes and places of work and play, we gain clarity, focus, energy and productivity. By freeing the stagnant energy of the clutter, we make room for more of the things we want. In doing this, we are also able to let go of things that we have held onto mentally and emotionally. By the release and freeing of extra 'stuff' we feel lighter and more open. Some people even lose weight after de-cluttering their homes!
I recently moved into a new home and took the opportunity to purge myself of clothes that I never wore. Here's a picture of my new closet space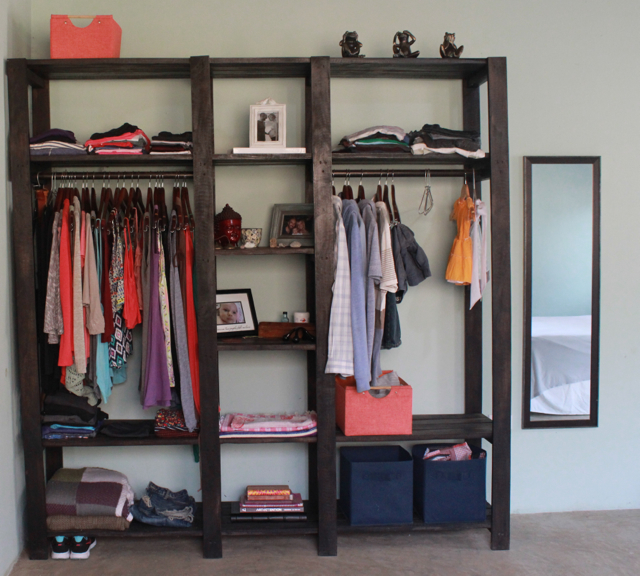 .
Tips for making more space in your home
* clear things you do not use or have not used in over a year
* purge things that you no longer find beautiful and useful
* shed things that are not uplifting and inspiring
* be easy on yourself. don't try to get rid off too much at once, it can be overwhelming especially if you have a LOT of stuff.
In my yoga practice, stretching the sides of my body make me feel light, and spacious.