At Surf With Amigas, we love to find ways to help out the community members wherever we host retreats. That means anything from improving schools, to making sure indigenous kids have school books, to encouraging women in sports. On a retreat in July we had a couple of returning Amigas join us who work for Vans and one of them is also involved in a really cool non-profit called Boards for Bros.

Boards for Bros is a 501(c)3 non-profit organization fully committed to providing equipment, safe skate spots and youth mentoring originally in Tampa, Florida but now across the US and even internationally.
Why skateboards? The magic of a skateboard is that it a mode of transportation in addition to being a tool for play, a tool for discovery, a tool to develop physical skill, a tool to interact with others who share an interest in skateboarding, a tool to teach problem solving and a tool to teach perseverance . It is good for the mind and the body. It is fun. It can change someone's life.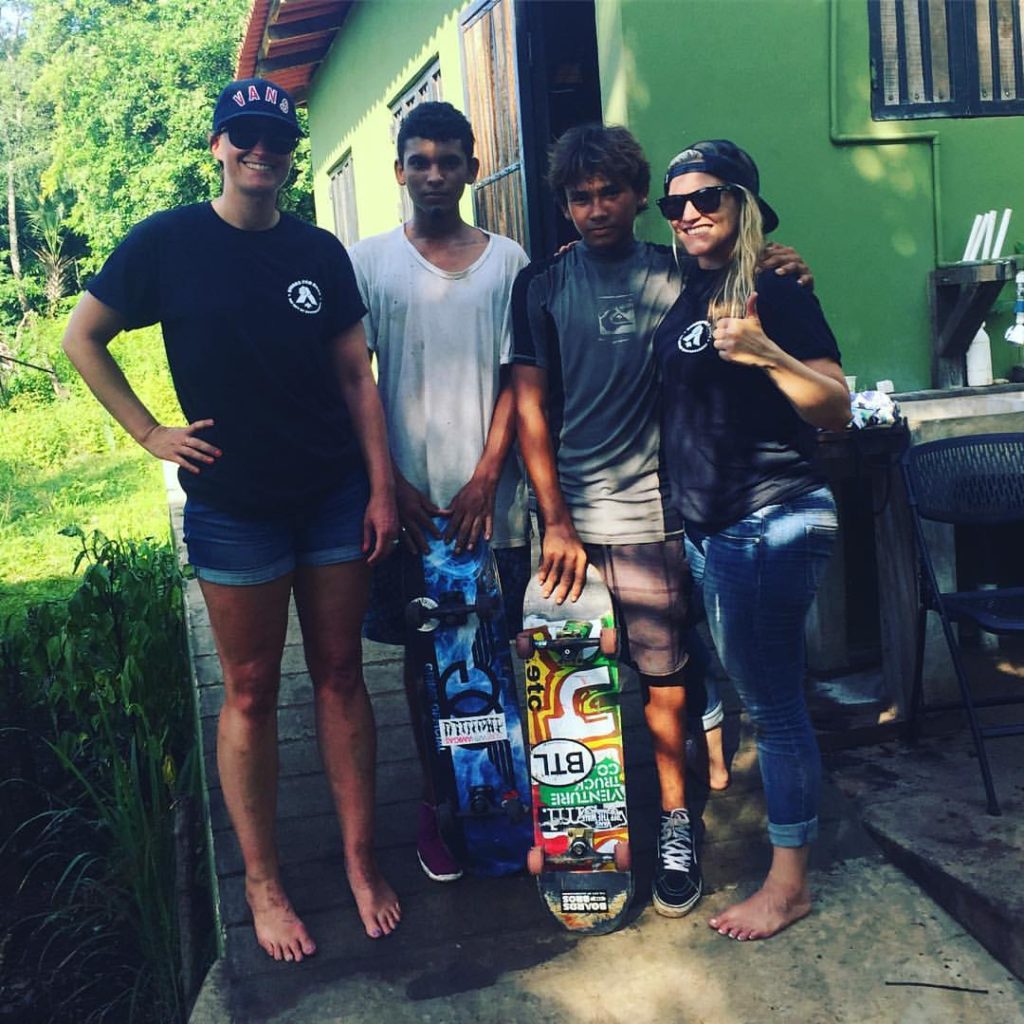 Sarah Turner and Megan Klempa came on their retreat with just a backpack full of their own gear and two suitcases filled with skateboards. One day during the retreat the Amigas assembled the boards and hooked up with some local kids at the new "End of the Road" skatepark in Asseradores. The ladies were blown away to see these super stoked kids skating barefoot, so much that Sarah and Megan immediately gave the kids the shoes off their own feet! (click play above for the video!)
It was a super fun and inspiring afternoon. If you'd like to get involved, check out http://boards4bros.org.
If you're coming on a retreat with us in Northern Nicaragua and have an old pair of skate shoes (or even just regular sneakers) lying around – particularly men's sizes, but the boy's aren't picky if the shoes you bring are pink! – please bring them down and we'll donate them to the skatepark!