"I think that [decolonization in surf tourism] might be a frustrating topic because people want answers and solutions, but decolonization is a lens. It's a way of seeing things that raise these sorts of critical questions to then move towards solutions that are decolonizing."
In the past several years, we have seen global explosions in surf tourism. In many ways, it feels inevitable. More and more people are discovering the joys of the ocean, embarking on their surf journeys and learning how to both read and ride waves. As surfers, we're perpetually searching for the next swell, that exhilarating moment when we precariously perch on a slab of foam while careening down a wall of water. Most will stop at nothing to experience that feeling again and again, even if it means entering a pressurized can and cramming your body into a small seat next to a lavatory for 18 hours. But what does it mean for these foreign, often isolated communities when we, as surf travelers, enter their communities in search of the perfect wave?
In this episode, Holly and Jackie discuss what surf tourism looks like in today's world with Tara Ruttenberg. Tara has a PhD in Development Studies and wrote her thesis on the decolonization of surf tourism. She shares her story of learning to surf, what brought her to study surf tourism in Costa Rica and discusses some of the topics in her thesis. Listen as Holly, Jackie and Tara share stories and their own experiences in the surf tourism industry while also attempting to answer questions like: What does it mean to decolonize oneself? Is there such a thing as sustainable surf tourism? Whether you are a regular or aspiring international surf traveler, this episode's conversation offers important perspectives to consider in our ever growing, globalized world.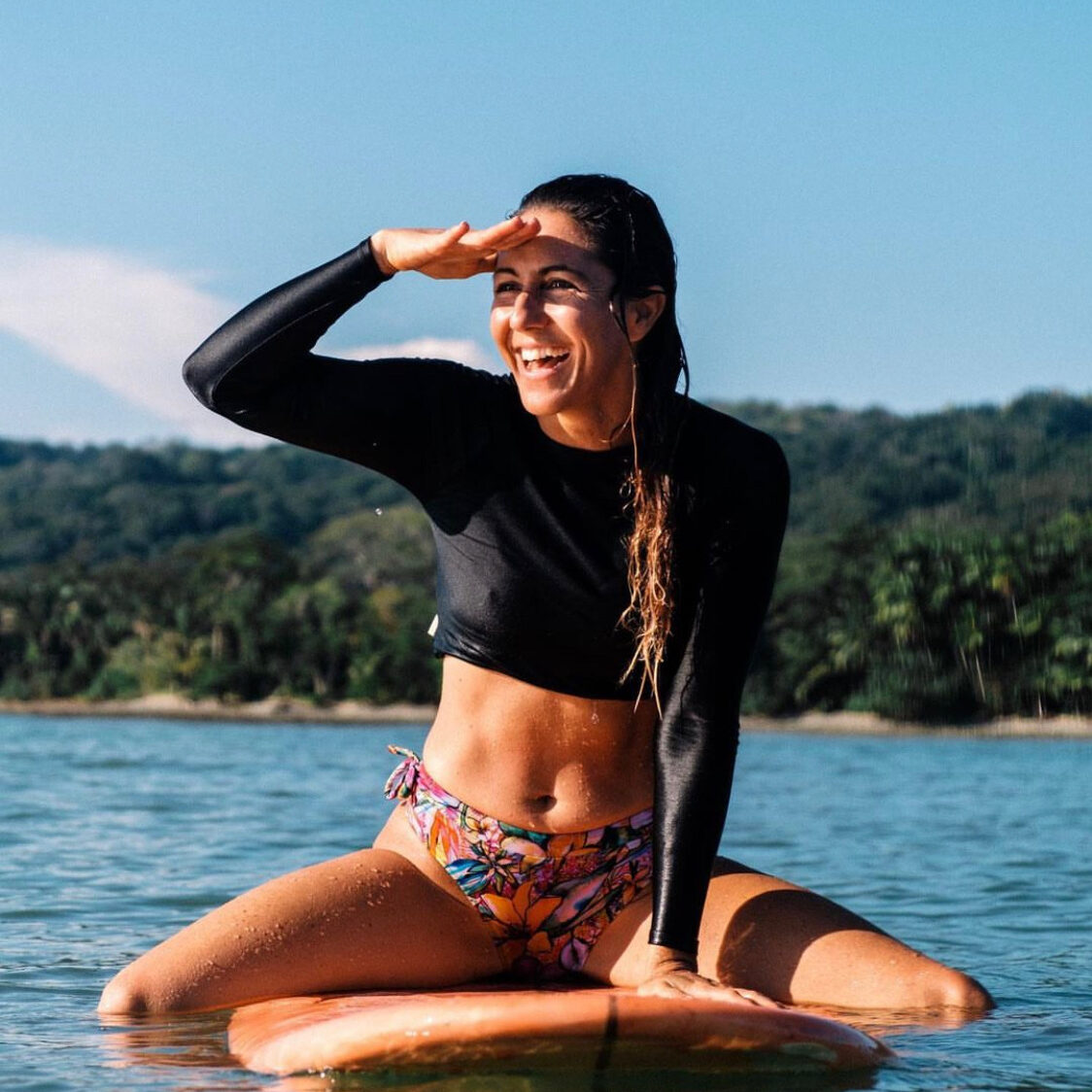 A PREVIEW OF THIS EPISODE:
"So some people define decolonization as returning land to native and indigenous people. So that's kind of a hard line that some people take but decolonization is not a metaphor. It's not only this kind of an umbrella term for liberation or social emancipation. [So] I take that approach, but kind of add on, based on the reality that many other things beside land have been colonized through processes of colonization, right? We can think about ideas being colonized. We can think about bodies being colonized. So decolonization can mean the undoing of these things."

So in the surf tourism context, it means how, if you're thinking about it from a land perspective, how is land being returned to local people, local surfers, for example, or local communities. It can also mean who has jurisdiction or governance over local resources, or [refer to] how women are interacting in surfing spaces in ways that are undoing relationships of colonization and patriarchy.

So surf culture in Costa Rica exists at the intersection of local culture and foreign surf tourism as a starting point. There's some assertion of localism that other expats surfers feel in places here, and with or without recognition of the colonial privilege that they bring into these places. So what makes them get to assert some sort of localism or decide that they are locals in these places and therefore have something to say about what you're (Surf With Amigas) doing?

And looking at who's doing the localism and what the localism is doing, what it's upholding or what it's trying to tear down, that's a line of questioning that I find fascinating. One of the things or the conclusions that we came to with that article is that there can be some really interesting forms of cooperation or community forged between local surfers and women surfers that can resist some of these more neocolonial experiences in surfing tourism. Because looking at it from kind of a broader picture reality with a lens of colonization, women surfers and local surfers are the ones being edged out or marginalized."