How to Catch more waves with the Coco Chanel Paddle
Everyone knows the Coco Chanel logo right? The two interlocking Cs are not just a sign of luxury, but also a great way to paddle. If you want to have the most efficient paddle technique you need to increase the length of your stroke. Paddling in the shape of a C achieves that. If you use the Coco Chanel Paddle you'll be covering more distance faster. That means more waves and fewer turtle rolls! This video will take you through some things to do and others to avoid to improve your paddle skills and have you catching more waves!
Why it's best to learn to surf from women
At Surf With Amigas, we take a humorous approach to teaching surf skills. You'll learn to turn with your boobs and to avoid paddling like a T-Rex. You'll also hear that you should paddle like the Coco Chanel logo. Come learn and laugh with us! That's the difference of a surf camp run by women!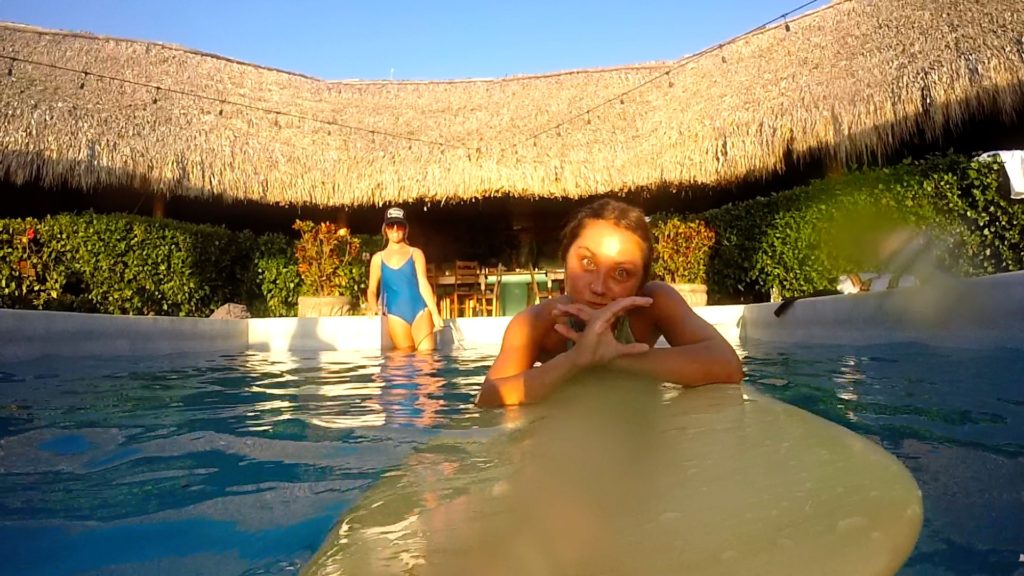 For more instructional videos, check out our Surf Completely page!