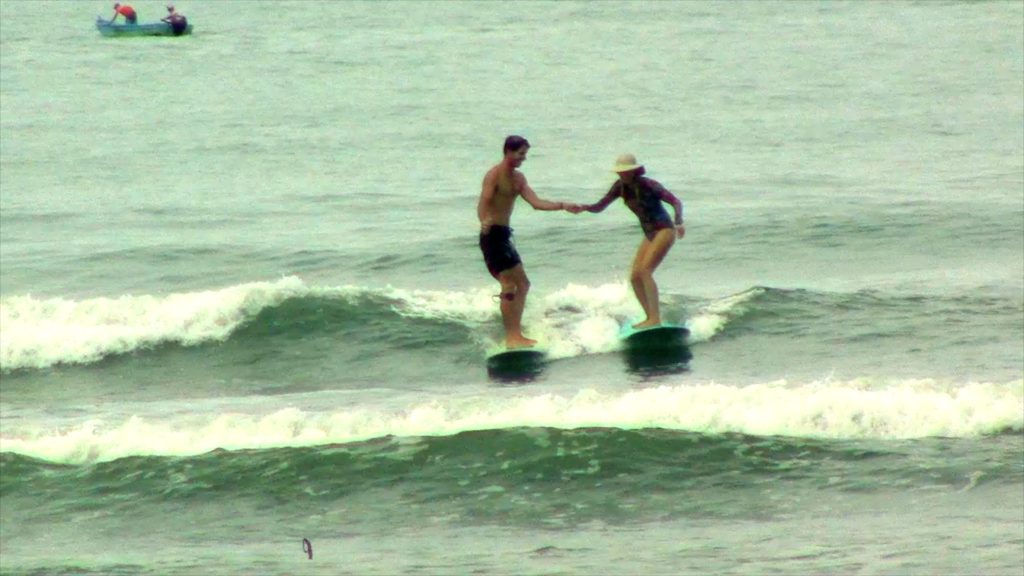 Surf coaching retreats for women and men in Costa Rica
If you're looking for high level surf coaching open to primarily women but also sometimes men, Surf With Amigas is the place! This particular video highlights a co-ed week that was open to women and their boyfriend, husband, brother, or best guy friend.
Uncrowded surf
Surf With Amigas focuses on locations where we can take over the lineups and get a ton of waves. It's true that Costa Rica can be crowded, but not every surf spot is full of people. We will find empty waves! The area we'll stay is further off the beaten path of tourists. We will stay surrounded by jungle, watching monkeys jump from tree to tree. We'll surf with sea turtles. We'll watch scarlet macaws fly overhead.
For more information on our Costa Rican Retreats, click here!