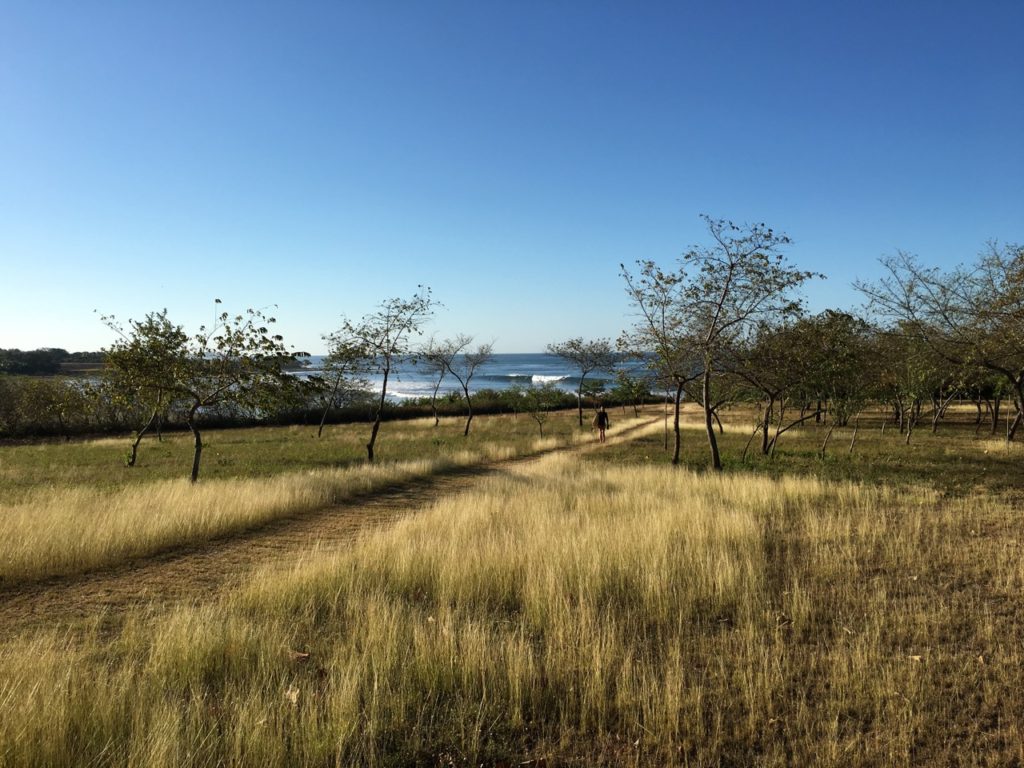 Beginning October 2018 Surf With Amigas will be taking over a gorgeous ocean-front hotel in Northern Nicaragua as our new home base.
Stay with us for a surf yoga retreat in Nicaragua at our new retreat base and watch the waves at "the Bay" all day!  The Bay is a sand bottom break that features great waves for experienced surfers and also super fun user-friendly waves for beginners. This is the very best spot to learn to stand up for the first time. It is also a great spot to work on nose riding, cutbacks, generating your own speed, and doing turns. This is the spot to surf twice a day.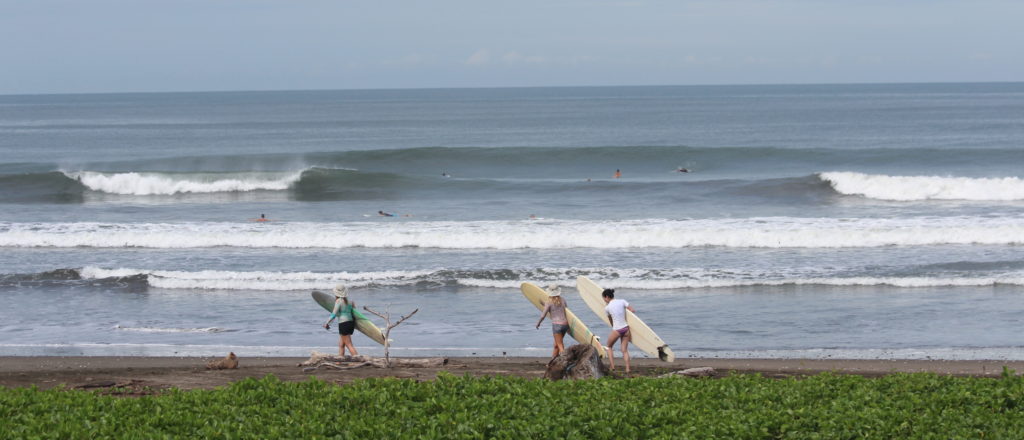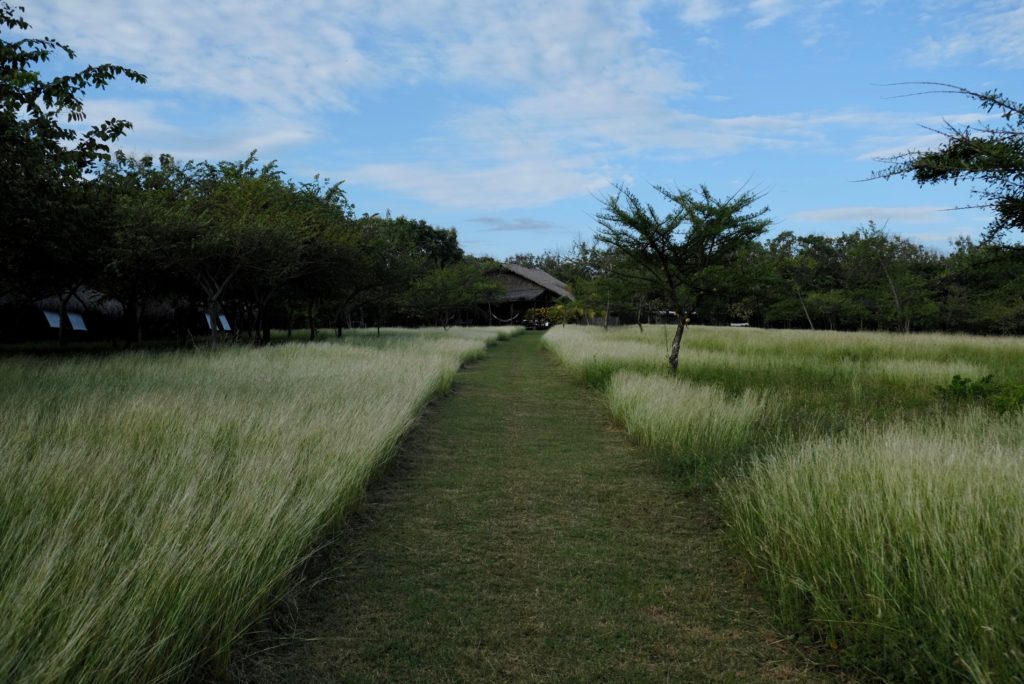 Of course we'll also do some driving and boating missions to surf other spots depending on conditions and desires of the group. There are lots of other surf options nearby. We are very excited about the ability to be in tune with the ocean, easily surf multiple times per day, and be on it whenever it's good!
A Boutique Resort in Northern Nicaragua
The resort features four stylish ocean-view, thatch-roof cabanas. Each cabana has its own ensuite open-air bathroom, relaxing hammocks and lounge spaces. There's a refreshing swimming pool for midday cooling dips. There's a brand new ocean-view yoga studio, and stylish bar and restaurant space to enjoy healthy delicious meals.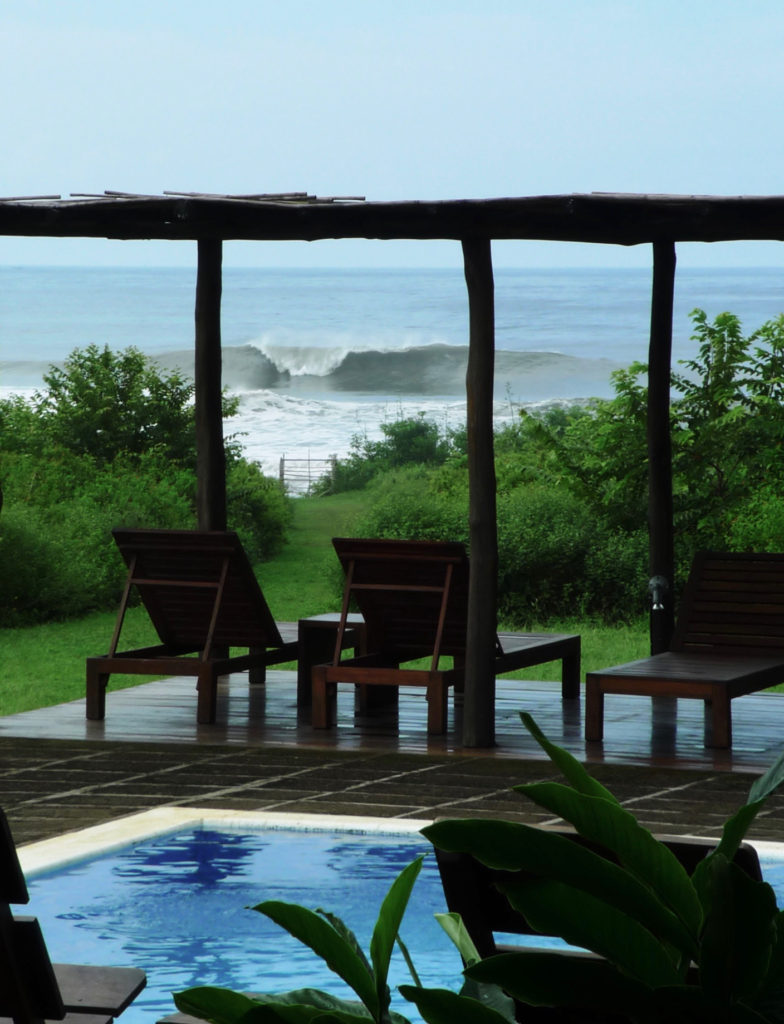 We are excited to have the opportunity to curate the entire Surf Yoga Retreat experience from the vibe at the resort to the meals.
In the past we have partnered with resorts on a week by week basis using their restaurant and staff. This new situation will be all Surf With Amigas from the delicious healthy menu to the music playlist.
Fewer cabanas mean smaller groups and more retreat dates per year beginning mid October 2018. We'll be updating the schedule and uploading more photos and videos soon!