From Morocco to Malibu and beyond, you're bound to find crowds of surfers dotting the coast. Of course, most of us dream of corduroy lines that expand across our favorite break without another soul in sight. But the impending reality is: as more humans discover the incredible experience of wiggling their bodies across waves and technology's mighty roots sink deeply into even the most remote corners of the world, uncrowded lineups become more obsolete.
In this post we're unpacking the top 3 techniques you can use to more effectively navigate those busy lineups, maximize your wave count, lose the stress and have more fun!
1. know before you go
Take a bit of time on the beach to survey the lineup before you paddle out. Drink your coffee and take note of the dynamics and types of surfers out there. Ask yourself, where are the shredders sitting? Is there anyone who looks like they're still learning to surf? Choose a place to sit in the lineup where you can optimize your wave catching ability while remaining safe and within your limits. If you have doubts regarding the conditions or feel high anxiety or unsafe entering the water, know your limits. Don't go out, or wait for a friend or instructor to paddle out with.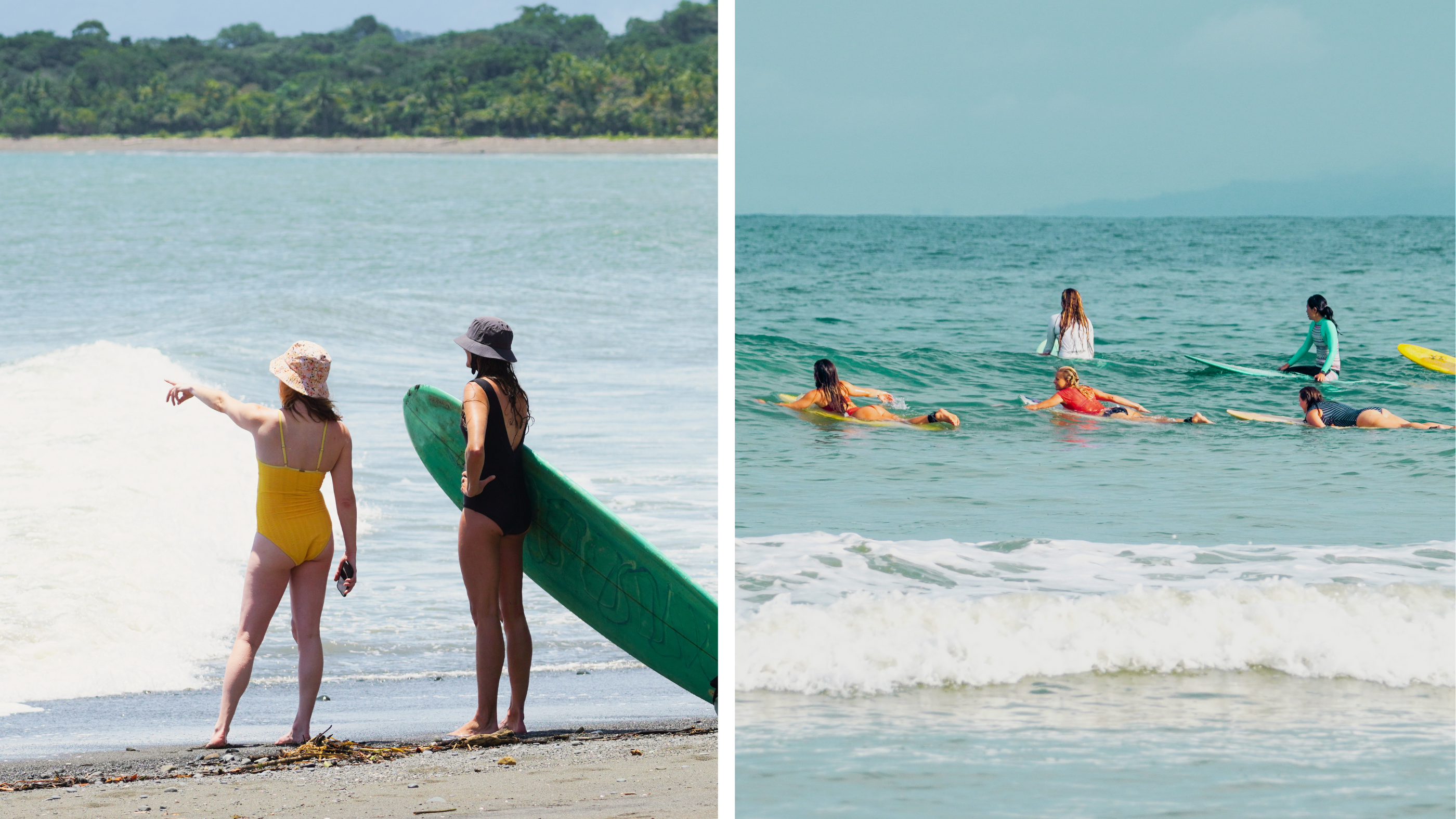 2. Sit wide or on the inside
In a crowded lineup, it's all about finding those open "holes" in the lineup where no one is sitting. Just because lots of people are sitting in one area doesn't necessarily mean that's the best place for you. Sometimes sitting wide or on the inside allows you to pick off some cute ones, or even catch a party wave (remember that the person with priority calls a party wave)! Even if the waves may not be as consistent in areas away from the crowd, you have a higher chance of grabbing a few to yourself. Finally, always keep your head on a swivel and be ready to turn and burn in case someone else falls off a wave, or ends up going straight in the whitewash.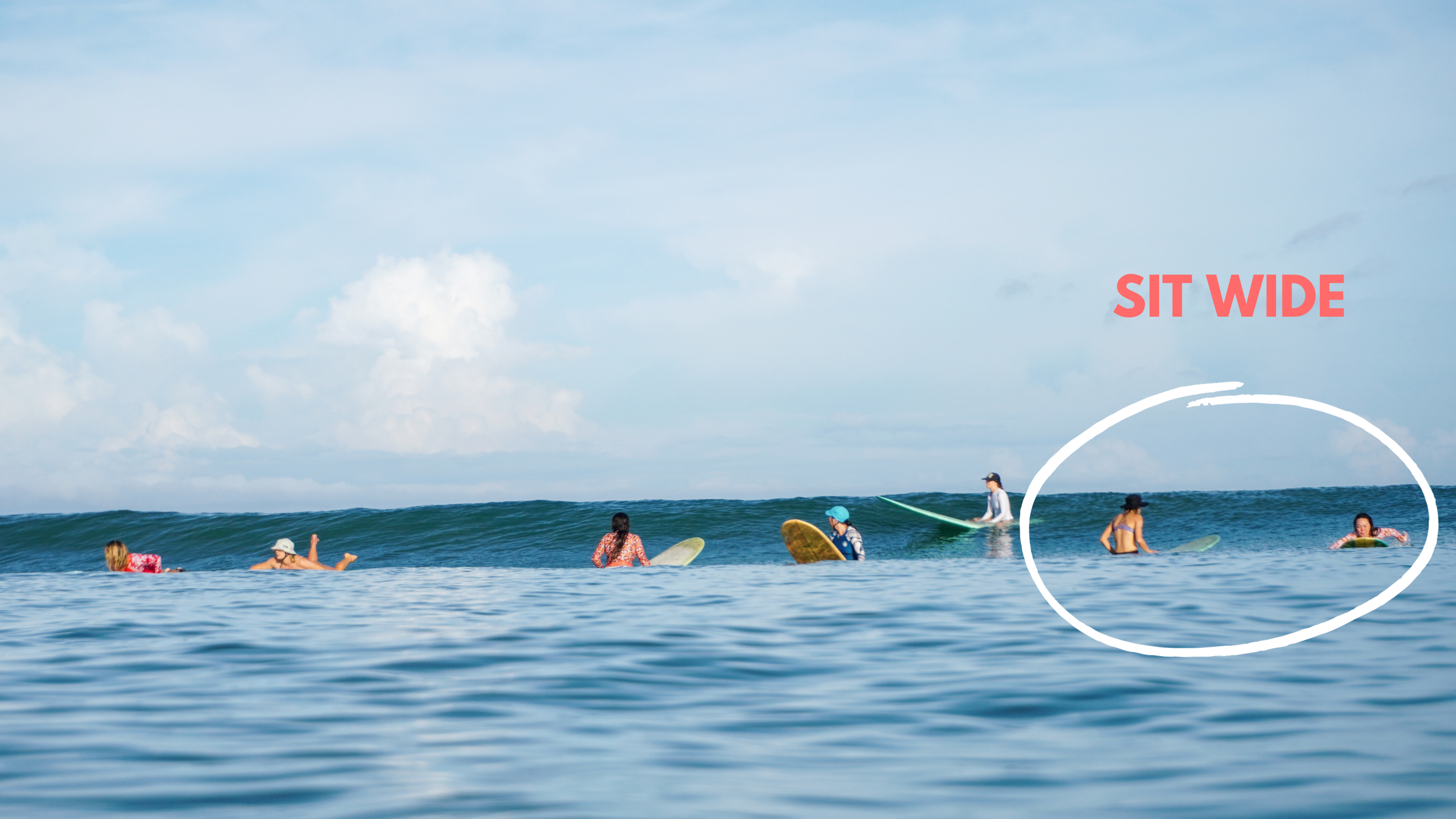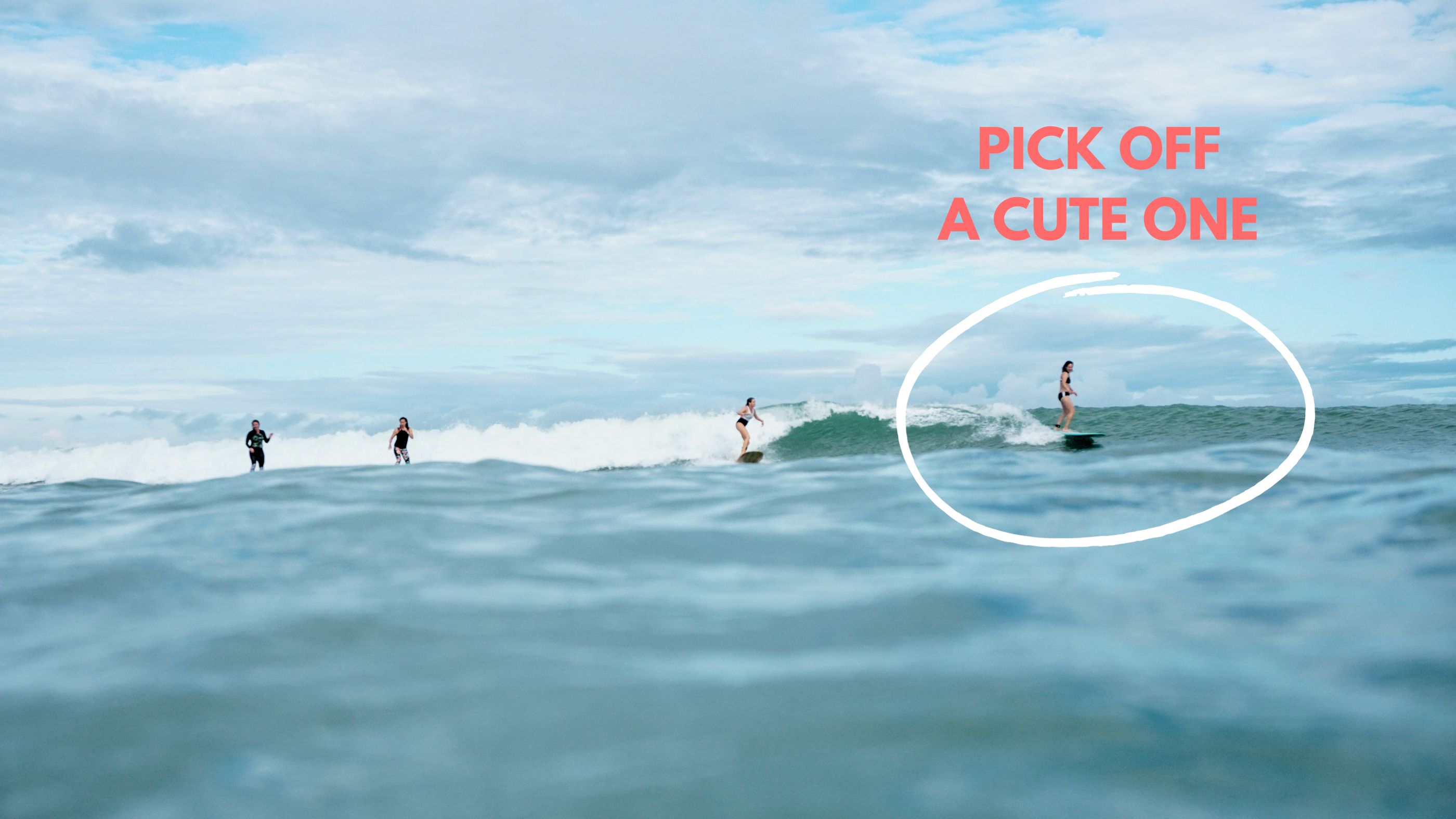 3. Play it safe – be ready to abort mission 
If you feel a collision is imminent, you see someone quickly moving down the line or a massive crowd in front of you, be ready to abort mission and try for another wave when the next set comes. How do you abort mission safely? Lean and/or move back on your board and dig your legs in the water. This will lift the nose of your board out of the water and essentially put the brakes on. If you're already moving too quickly to try this maneuver, straighten your board out and take the wave in the whitewash instead of navigating the crowd. Avoid locking eyes with someone in front of you while riding a wave — or you'll likely go in their direction. On the other hand, if you're paddling out and think a surfer is going to run into you, just turtle roll. Dinged boards are better than dinged bodies.
Finally, remember that surfing, especially in crowds, is a constant learning process. Give yourself some grace when you run into difficult situations and don't let a bad interaction ruin your session. If you find yourself getting frustrated, go to the beach and reset or try to find a place in the lineup to sit by yourself for a moment. Take a breath and give it another try!