We're catching up with alumni amigas that you may have met on your retreat!
Stay tuned for more stories and updates from our good friends across the globe.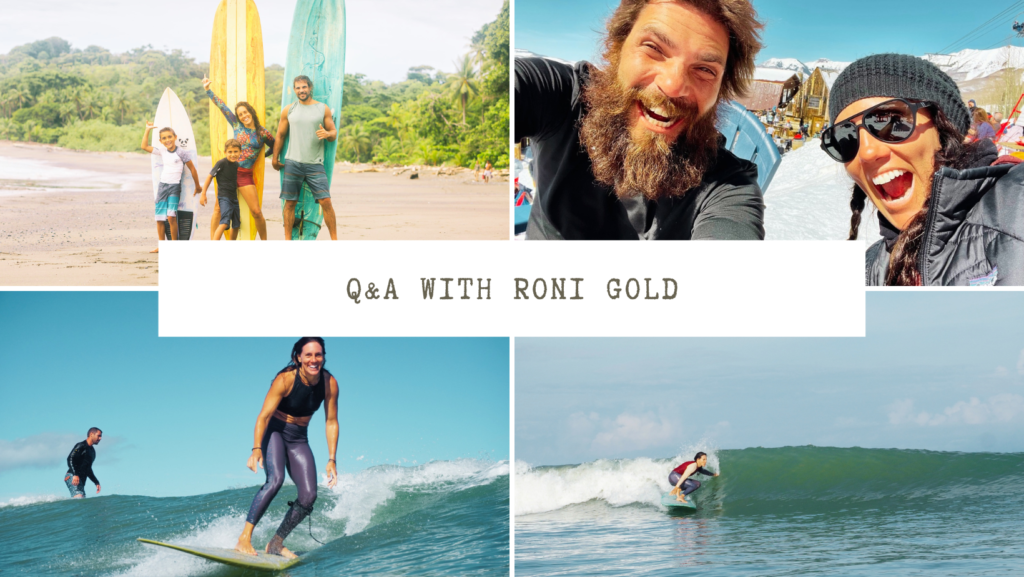 Q: Think back to when you attended your first SWA retreat. Why did you book that trip? What was that first retreat experience like for you?
A: I grew up in Florida, consistently around water. It has always kept me grounded and makes me feel at home. I learned to surf in college. It became my new passion and joy in my 20's. I traveled and surfed after college and had the time of my life. While traveling I met my husband. We fell in love and had two boys. My boys changed my life. I became "mom" which was the greatest gift but my priorities were no longer surfing and traveling… life was all about raising them and working. I lost a little bit of who I was during that time and there came a point where I needed to get that back. That's when I discovered SWA. I was nervous to travel alone again but as soon as I did it I felt alive! The girls at SWA immediately encouraged me to get out in the water. They made me feel comfortable surfing again and it was exhilarating!!
Surfing is like riding a bike in some sense but it can be scary to get back out there after a long hiatus, especially when you are alone. With SWA you are never alone. You always have a crew cheering you on. My soul was on fire again and I felt like I was no longer just "mom", I was Roni. The girl who loves surfing, music, travel and adventure. The retreat only got better from there…I met some of the most interesting and inspiring women, ate excellent food, did yoga, went lava boarding (a first for me) and much more. The entire retreat was well organized and there was never a dull moment. I felt completely fulfilled when I returned home and could not wait for my next SWA experience!
Q: Now that you've been on several SWA retreats, what keeps you coming back?
A: These girls know waves! They know exactly what the tides will be, when to go out and where to go. I don't even have to think about what board to use. They are so on it! It's such a comforting feeling going out to a new break and having them guide you to the exact spot to sit to catch the best wave. They also know where it will be less crowded and where not to go. I seriously have the best time surfing with SWA guests and coaches. It's just all around fun! I also love how they record your waves so you can really see how you surf and actually try to improve your surfing. But…that's only 1 reason why I keep coming back. There are a million other reasons. : )
Q: Describe the feeling you get from surfing…
A: Surfing is so hard to explain to people that don't do it but the best way I can describe it is "Active Love". It's like the ocean is making me work for these addictive euphoric rides that only last seconds. Every time I get a good one, I can't wait to get the next one.

Q: What are you most passionate about in life right now? The SWA community wants to know!
A: Life has been so crazy these last few years. Between Covid, the real estate market and the boys getting into more competitive sports, I've found crossfit and camping to be my go to outlets. However I always try to find time for a little surfing.
Q: What is your dream SWA retreat location?
A: I have not been to the Indonesian retreat yet but I have it on my bucket list. My dream retreat would be the Mentawais though. It looks so dreamy there!
Q: What would you tell someone who is about to go on their first SWA retreat?
A: Go! It doesn't matter if you have never surfed in your life. These girls will have you surfing by the end of the week. You will make new friends and have an experience you will never forget! YOLO!
Q: Do you have your next surf trip planned? If so, give us all the deets!
A: Yes! My family and some friends are headed to Saladita Mexico for Thanksgiving break. Longboard lefts here we come!

We hope that you enjoyed learning more about Roni's journey in surfing and in life. Stay tuned for more!